Noise Cancelling Headset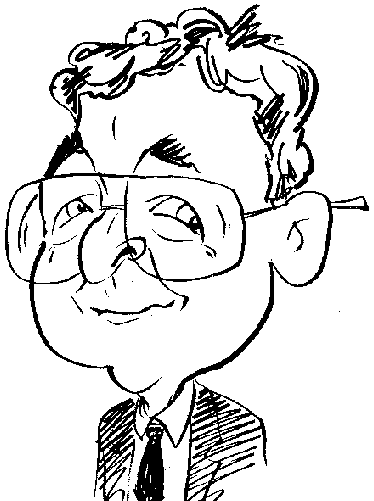 Blocking out unwanted noise while you listen to your favourite music is becoming a must-have feature of many new headsets. As yet I have not come across one that is 100% successful.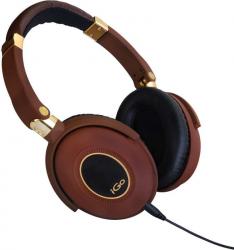 click image to enlarge
I have to admit that when it comes to my choice of headset listening pleasure, an over-the-ear style of unit will come first, second and third in my list of preferences. I find that this type of headset feels far more comfortable while delivering an audio quality that suits my ears. The iGO City product is one such headset.
Like the other models in the company's range of headsets, the City model features an in-line microphone plus an adapter that can be used for using this headset when making Skype calls. You also get a travel adapter for use on long-distance flights and an AAA battery which is required for providing the power needed to implement the headset's noise cancelling ability.
Available in a choice of white and red or brown and gold, the City headset can be folded to take up less space when not in use. Although you do get a degree of flexibility when folding this headset, it is not as pronounced as that achievable with the Sennheiser headset model which is my usual travel headset companion. But then my Sennheiser unit does lack the noise cancelling capability of the City.
The review model was of the latter colour scheme and I found it quite appealing. However I do have to say that there were some slight discrepancies in the shade of brown used for the ear pads and the different sections making up the headband with its gold coloured joining elements.
As mentioned earlier you do are supplied with a battery for powering the headset's noise cancelling feature. This battery fits into the right ear pad. You will need to remove the cover from this ear pad by sliding it forward in order to gain access to the battery compartment. The unit's on/off switch and an LED light, indicating when the noise cancelling facility is turned on or off, are both to be found on the left ear pad. You will also find a 3.5mm jack socket on the left ear pad.
Unlike any of the numerous other over-the-ear style of headsets I have looked at and used in the past, this City unit comes with a detachable lead which measures 139cm and features the unit's built-in microphone. This lead will provide the link between the headset, using the 3.5mm jack socket on the left ear pad, and whatever is providing the audio entertainment.
Seemingly iGO has adopted this approach of not having a permanently attached lead for those occasions when you want to use this headset in standalone noise cancelling mode without any incoming audio. In other words, you are using the City as a set of ear plugs maybe when total relaxation is the order of the day. In my tests, this City headset did not prove to be all that efficient when used in this mode. Yes it did cut out some of the outside noise but not really enough to remove all the distraction of being told it was my turn to do the washing up – not something you want to hear.
When in use, either as a regular headset with audio or just noise blocking mode, you have a reasonable amount of adjustment flexibility. You can expand the headband by up to 25mm at each end. The well padded ear pads can be twisted through 90 degrees inwards and swivelled 180 degrees sideways so that you could finish up with the business end of each ear pad facing outwards although why you would want to do this, I am not exactly sure apart from annoying the person sat next to you. Even though iGO has limited the padding on the headband to the top area, I found that the City headset fitted comfortably and felt little or no discomfort when wearing this headset for extended periods.
Although not totally successful at removing outside noise, there was a noticeable improvement in the audio quality when the noise cancelling facility was turned on. While iGO's UK web site does not list a price for this unit, it is, at the time of writing, being listed on Amazon at £55.33 which is a reasonable price for this noise cancelling headset.
http://igo.co.uk/collections/audio/products/city-noise-cancelling