E6 and Bondi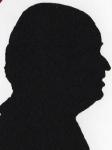 Here two items from different companies that apart from their individual uses also will work extremely well together. E6 is a headphone amplifier so is great when output is just too low, and, Bondi will hold lots of things like an iPhone in position for all sorts of uses.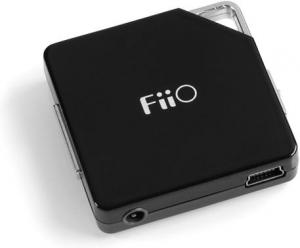 click image to enlarge
FiiO E6
This is a tiny amplifier supplied with two 3.5mm jack leads – different lengths - and a USB lead to charge the internal solid battery.
Connect one 3.5mm lead to the earphone outlet of the device that needs a boost, connect the other end to the input on the E6, next connect your earbuds/headphones to the output on the E6, switch on the E6 and your music device and you can have a much raised volume level. A simple one purpose device that does what it should.
It is 4x4x.8cm and weights only 14grams. The top right corner is cut away to allow it to be fed onto a keyring or other means of transportation. The top left has 3.5mm socket market 'out'. The left side has a rocker for volume increase/decrease. The base has a 3.5mm socket on the left bottom edge marked 'input' and towards the right edge a mini USB socket to enable you to charge the device. The right side has a slider that turns it on/off, within the corner cut out is an LED that glows blue when on and red when charging, that's about it.
There is a four language instruction card that explains how to attach supplied clips to enable another way of fixing the device.
In effect this overrides the volume output restriction placed on music devices such as iPods and MP3 players that were designed to protect ears. However as this is not a 'cheap' piece of kit you assume that it will be used responsibility.
I know I have lots of tracks that are almost unlistenable in noisy environments such as on a tube and this device used with care can up the volume level without you becoming a nuisance to others in your carriage.
The Fiio E6 is available from the link below for £18.99 with free delivery.
http://www.advancedmp3players.co.uk/shop/Gadgets.4/FiiO.406/5510022/FiiO_E6_Portable_Headphone_Amplifier.13121.html
Bondi
In effect this is a holder for your 'i' – or other such – device. There are times when you need your hands and when laying it flat – if indeed there is a surface available – is not suitable. In fact it can be attached to most things – even you - as it has a coat hanger type hook.
It is 11x8x2.5cm but the grips of the silicon like material are flexible so while an iPod Touch fits it beautifully other devices also work. The only instructions are provided on the package and in fact a memo pad is provided in the grips on the unit. Twenty three different uses are shown on the top page of the list to get you started.
I persuaded the E6 to fit behind my iPod touch and now the level I need in a noisy environment is easily achievable and Bondi holds both securely.
A very simple device and unlike the E6 above that has a single job Bondi can have as many jobs as you like not just holding a music player in fact it can often be that that third hand that you need just to do that little job.
The range of options they suggest are car, kitchen, table, charging, stroller, keys, bike, tools, curtains, book, gym, screen, jeans, wires, door, iPhone, mail, photos, camera. Use one for a few minutes and you will think of more uses.
Bondi is available from the link below for £12.95 it is available in ten different colours.