dLAN 500 AVplus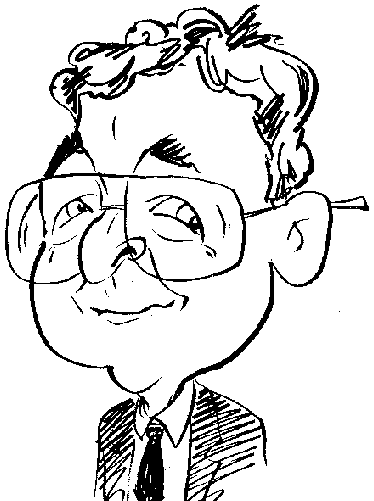 Building up a network can be made easier by using existing facilities in the home in conjunction with Homeplug technology.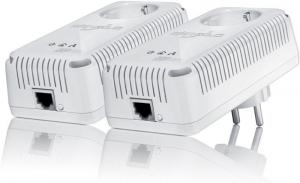 click image to enlarge
While the traditional methods of setting up a network by laying cables between devices or opting for a wireless set up with Wi-Fi is fine for many situations, there are some circumstances when another solution is necessary. One possible example could be when not wanting a plethora of cables that could be tripped over or solid building structures blocking signals are obvious inducements. In such situations a third solution would be the preferred solution. This is when Homeplug technology can step in and come to the rescue.
For those unfamiliar with Homeplug, I should explain that this technology combines an Ethernet cable with the electricity cabling that is already in situ within the home environment. The Ethernet cable is used to link the elements making up the network to available mains power sockets. Network traffic will then be directed via the electric cables to the appropriate destination.
As a leading developer in the area of Homeplug technology, Devolo has come up with a number of solutions including the subject of this review. This is the Devolo dLAN® 500 AVplus. Available as a Starter pack, this kit comes with the promise of delivering a bandwidth of 500Mbps (maybe achievable in my dreams) that is suitable for bandwidth-intensive HD and even 3D transmission. I will have to take the last claim on trust as my current set up lacks the necessary equipment for 3D.
Opening the box reveals two adapters (3-pin mains plugs that look as if they had been fed on a diet of steroids) and two Ethernet cables each measuring 194cm. Both the adapters and cables are coloured white. You also get a CD containing supplied software and a PDF version of the User Manual. A printed sheet with various illustrations hardly seems a sufficient introduction for the less-experienced user who might be tempted to purchase this product for creating their first home network.
Apart from a Sec ID number (more on this a little later), the two adapters are identical. The unit's measurements are 130 x 65 x 40mm (H x W x D). As the three-pin plug element, for connecting to a mains socket, is near the top of the adapter, it does make it extremely difficult, in some cases impossible, to plug the adapter into a power socket that is located on the skirting board.
Although the adapters do require plenty of space due to their bulk when connecting to a power socket, they do possess a pass-through facility with a mains filter that allows you to piggy-back another plug or a gang socket on to the back of the unit giving you an extra or multiple connections. This piggy-back connection is via a 3-pin connection socket near the top of the back of the adapter. Also located at the back of each adapter are LEDs showing power, traffic and network status. These LEDs are clearly identified by small icons so avoiding any confusion. While the two outside LEDs are useful, it is the central LED that can indicate possible traffic problems as it changes colour from green through orange to red as other electrical devices are turned on and off in the current household.
Positioned on the base of the adapter is the Ethernet port. This position again emphasises that this device really needs to be inserted in a wall, rather than skirting-board, socket. A small button, which is easily missed, sits next to the Ethernet port allows you to activate AES hardware encryption.
Included in the package is the Devolo Cockpit software which provides some basic network management tools. Cockpit can be used to add additional adapters to the network. You will need to enter the 19-character Sec ID mentioned earlier to enable the device to be recognised. The Cockpit software will show a visual representation of the current network set up. It can also report back on connection speeds and allow you to change a password.
Setting up this kit is relatively straightforward as long as you have wall-mounted power sockets. Speed performance is such that you should have little trouble carrying out your network tasks although I was unable to get near the 500Mbps. Expect to pay in the region of £110 for this Starter Kit.
http://www.devolo.com/consumer/82_dlan-500-avplus_starter-kit_product-presentation_1.html?l=en