Portable Mini Speaker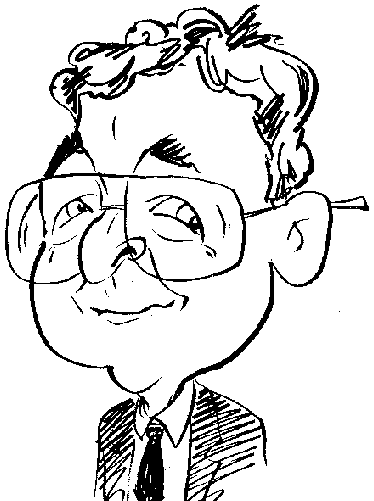 Review controls
A visit to a recent Press event introduced me to the Singapore company heavily involved in digital lifestyle technology.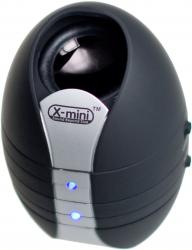 click image to enlarge
In the past I have looked at various speaker systems specifically designed to be used with different portable device such as notebooks, iPods and MP3 players. These speakers have come in a variety of sizes and colours to suit everybody's taste and needs. One or two of the speakers had the added advantage of standing out due to their unusual shape. Falling into this category is the X-Mini™ MAX II product which has been developed by XMI PTE, a technology-driven company based in Singapore, as part of its range of small speaker systems.
The company describes the X-Mini MAX II as being that of a capsule-shaped. However I prefer thinking of it as more like a rather large egg. Perhaps I am being influenced by the egg-shell white colour of the review unit but I have always regarded capsules as being more elongated rather than ovoid in shape.
But whatever designation you put on the shape, the X-Mini MAX II initially arrives in one piece. These two speakers are held together by a slight magnetic force. The two units can easily be separated with the minimum of effort and become the left and right speaker. Each speaker, capable of delivering 2.5W of audio output, has its own on/off switch, built-in rechargeable battery plus sockets for miniUSB and standard jack plug connectivity.
Once the speakers have been separated from each other you can twist each one's base to reveal the patented accordion-like Bass Xpansion System™ as the speaker expands upwards. This technology makes use of an extendable vacuum and has been developed to mimic the resonance of a sub-woofer to give a richer bass output.
A 79cm proprietary lead is provided for linking the speakers to whatever device will be supplying the audio. This lead has a pair of miniUSB plugs at one end which are used to connect to the two speakers. The other end of the lead has a standard USB plug for linking to a computer for recharging purposes (you can also recharge the speakers from the mains if you have an appropriate USB-aware mains plug) plus an off-shoot lead which contains a volume control wheel and a jack plug which links to your chosen audio source. You should be able to get around 12 hours of playback with a fully recharged battery.
A LED light on the front of each speaker provides feedback as to the current status of the device. When recharging the light will glow red and turn to blue when fully charged. When in general use the light will be blue to indicate when each speaker is turned on. If the light goes dim then you will need to recharge the speakers.
Earlier I mentioned that each speaker has its own jack plug socket. This socket can be used to implement the product's "Buddy Jack" feature. With the appropriate lead, which you need to supply, you can daisy-chain other speakers to increase the audio output. According to a XMI PTE representative, you should be able to daisy-chain over 100 units.
I have used these speakers with a laptop, Sansa Clip+ MP3 player and an iPod Classic. In each case I have been impressed with the quality of the audio output. Admittedly it does not compare with high-end speakers with a dedicated sub-woofer but it is perfectly satisfactory for social gatherings and providing background entertainment. According to XMI PTE, this speaker system should be capable of producing volume and bass that far exceeds its physical size and I am not going to argue with that.
A soft carry pouch is provided for keeping the speakers and lead together when not in use. Supported by a 12 months warranty the X-Mini MAX II has been priced at £39.99 but by shopping around you should be able to find a lower price.