A Logitech Mouse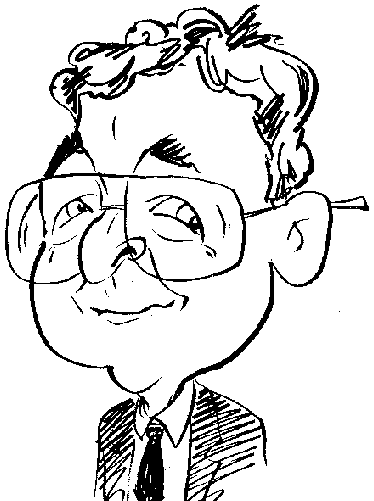 Review controls
Once known as the Mouse Company, Logitech has not forgotten its roots and regularly updates its collection of pointing devices as can be seen with this offering.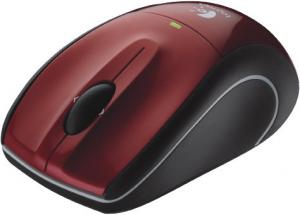 click image to enlarge
Of the various computer peripherals, mice are probably the most personal item when push comes to shove. They have to satisfy our colour, size, functionality and, that all important, tactile element of our preferences for such a device. Some would say they also need to introduce an almost sensuous quality to the feedback they provide for the user. As a result of this personal aspect, there are more different styles of mouse than you could shake a stick at. The latest mouse to attempt the task of usurping my current pointing device of choice is the Logitech V450 Nano.
This is a cordless laser mouse that has been designed specifically for use on a notebook although there is nothing to stop you integrating this device into a desktop system. With the claim that it out-performs ordinary optical mice, the V450 Nano communicates with the computer via a receiver and docking station combination. While you do not need to actually use the docking station, it does make things easier as should become apparent a little later.
The mouse makes use of a 2.4GHz wireless signal. Logitech claims, and I have no reason to doubt this, that the use of 2.4GHz wireless reduces interference and has a 300 times faster data rate. The mouse certainly responds quickly with a smoothness that is a joy to use with a variety of tasks.
While on the subject of wireless and to refer back to an earlier remark, the receiver, forming part of this kit, is certainly exceptional. I am not sure whether I should refer to it as a mini or micro USB stick, as its size is somewhere between a one and five pence piece. I would hate to misplace so small an item and have to spend an age looking for it. When setting up the mouse I found that it was far easier to insert the USB stick into the docking element, which then attaches to the computer via a spare USB port, than trying to slot the receiver itself into a port. Despite its size, the USB stick carries out its designated task.
The mouse looks pleasant enough with its reflective black central panel, black soft sided rubberised grips and red trim. This is an ambidextrous model with the standard two button arrangement on either side of a chunky rubber wheel with sideways scrolling. While it may not possess the additional programmable buttons of some other mice, the V450 Nano does not disappoint with regards to performance.
The mouse is powered by two AA batteries which should give up to 12 months of use. An on/off switch on the base of the unit can help save on power. Storing the Nano-receiver in the battery compartment has the effect of turning off the battery power when the mouse is in transit. The V450 Nano has been priced at £34.99 and will work with Windows XP and later or Mac OS X 10.3.9 and later.
http://www.logitech.com/index.cfm/mice_pointers/mice/devices/4335&cl=gb,en