Universal Notebook Adapter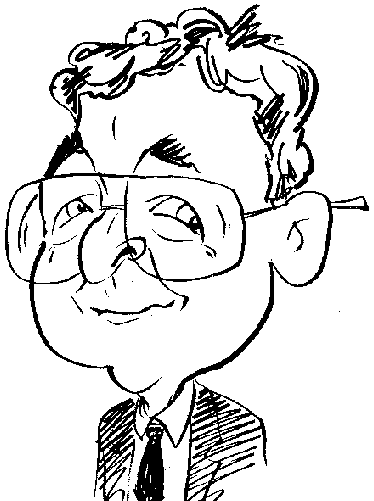 Review controls
While notebooks have the advantage of mobility, sometimes mains or battery power can be a problem area. A new adapter offers to help.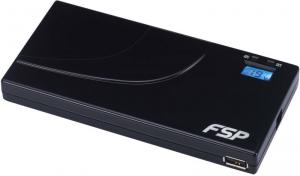 click image to enlarge
According to recent research, it is expected that notebooks will outsell desktop models by the year 2009. This change of emphasis, regarding the balance between the two types of computer hardware is being driven by the appearance of new processors designed specifically for use with notebooks. Into this category fall the Intel Centrino 2 and Intel Centrino 2 VPro. These new processors are fast closing the gap between the performance and functionality of the desktop and notebook platforms.
However, even with the improved battery life performance delivered by the new Centrino technology and features such as Acer's QuicCharge facility, the need to access a power source can still be problematic. This is especially true for the road warrior who has to cope with various input/output scenarios in the normal course of events. Offering to provide assistance in such circumstances is the NB Plus Universal Notebook Adapter.
This product has been developed by FSP Group. For those unaware of FSP Group, this company describes itself as one of the world's leading manufacturers of power supplies. Its headquarters are in Taiwan with branch offices in America, UK, Chine, Germany, Japan, Korea, India and Russia.
The NB Plus kit consists of the main adapter unit; eight DC output tips for different styles of fittings; mains power lead with a UK-style 3-pin plug; linking cable to connect the adapter unit to a notebook; soft carry bag with pouches for the individual elements; and a folded, multi-language instruction sheet. The adapter unit, in highly reflective black, has dimensions of 75 x 155 x 18mm (H x W x D). Input and output sockets are located on either end of the adapter while a USB socket is positioned on the front of the unit.
Situated in the top right corner is a small LCD window that displays the currently selected voltage. Recessed buttons allow you to adjust and set the voltage level plus check on the unit's temperature as it acts as a conduit for the power. The output level can be adjusted to 15/16/18/19/20/21Vdc allowing this adapter to be used with most of the notebooks that are available in the current market.
The list of compatible notebook manufacturers includes IBM, HP, Compaq, Dell, Sony, Acer, Asus and Toshiba. Some basis details are provided as to which tip should be used with particular notebooks. However this is not really as comprehensive as it could have been. For example five different tips are suggested for use with Acer products but no details are given regarding the different models that come be used. This could cause problems for the less-experienced user. Unlike a similar device from Kensington, reviewed recently, the USB facility on this FSP product does not require any additional purchase in order to access its functionality.
As reviewed the product is really only suitable for use in the UK. If you intend taking this product abroad then you will need to purchase an alternate power lead with the appropriate plug. The FSP NB Plus Adapter has been priced at £57.39. It should be available from most leading e-tailers, retailers and system builders including Maplin Electronics (www.maplin.co.uk) and Scan Computers (www.scan.co.uk).
http://www.fsplifestyle.com/en/booster_a.asp?pro_catId=22&categoryId=2&productId=75