Time To Consider Protection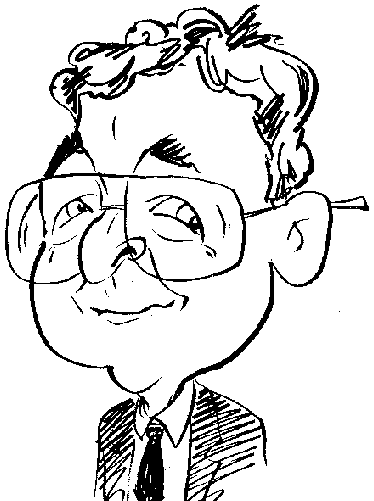 Review controls
Emails are meant to be read only by the recipient but sometimes other show more than a passing interest.
Have you considered how secure are your online communications? Maybe you are relying on the in-built security of the Internet or perhaps it is the various legal initiatives that you feel will provide the necessary protection for your transmissions. If so, then think again. In-built Internet security ranks alongside the Tooth Fairy and the Easter Bunny when it comes to credibility. Legal considerations, in the form of the Data Protection Act and the ilk, are all very well but are only really effective with those who conform to the letter pf the law. Unfortunately there are enough users who disregard legal concepts in their efforts to intercept your messages.
If you feel that your emails require the cloak of confidentiality then perhaps you should consider using encryption. CenturionMail, a product that has received Microsoft XP certification, is a title that offers to apply this form of protection to your emails. Now up to version 3.0, CenturionMail has been developed by CenturionSoft and is being handled in the UK by I.T. RED Ltd and can be downloaded from www.itred.com or www.centurionsoft.com.
When first installed the product opens in trial mode. This will give access to all the functionality of the program apart from the ability to change the passwords used for sending encrypted messages. To remove this restriction, the program will need to be registered and an unlock code entered into a dialogue box. This process requires an Internet connection.
CenturionMail can be used in standalone mode or as a plug in for Microsoft Outlook. When used in standalone mode, the program's opening interface provides access to four main functions plus configuration options and an administrator toolkit. This latter feature, more suitable for business use, allows a company logo and website to be included with encrypted mail. Passwords can be set and restrictions, such as preventing or insisting on keeping copies of encrypted mail, can be put in place. Configuration options include the ability to select the file format to be used when sending self-decrypting messages plus define a plain text message that is automatically added to a message as a means of explanation for the recipient.
CenturionMail's main function is the encryption of email messages for either sending immediately or saved for further use. Using 256-bit AES encryption, CenturionMail can easily handle body text and attachments made up of individual files or folders. The resulting messages can be previewed before being sent and/or saved in a user-definable format. Encryption is quick to implement and causes no visible slow down in operation.
New to this latest version of CenturionMail is a password manager. This feature allows for passwords, assigned to particular recipients and used for sending email messages, to be stored. When used from within Microsoft Outlook, the password manager will automatically fill in the correct password for any known recipient. Password hints can be saved and automatically sent when appropriate.
The final component of CenturionMail is a Shredder. This feature can securely delete files and folders. The process can be carried out either as part of the encryption process by wiping the non-encrypted original or later. Three methods of shredding are available. You can choose from overwriting the data once, three times or seven times with random characters.
CenturionMail 3.0 has been priced at £37.94 or you download the trial version and then pay £33.94 for the unlock code. The software is relatively simple to use but is more suited to a business rather than home user whose emails will have a low confidential rating.