The Hope Diamond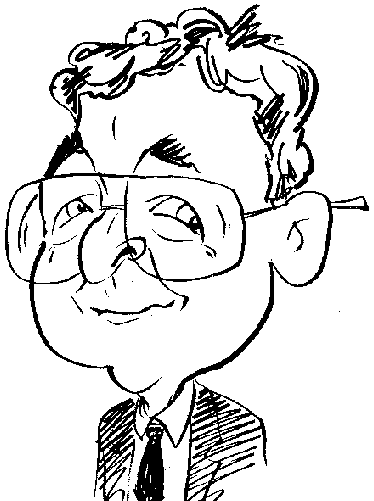 Review controls
With an organisation known as H.E.L.P., you are set the task of solving the case of the Hope Diamond in a Hidden Object Adventure game.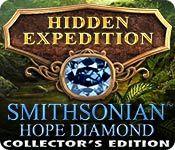 Putting together the combined influence of Big Fish Games and the Smithsonian with the expertise of the development team from EIPIX has resulted in the game entitled Hidden Expedition: Smithsonian Hope Diamond. Available in Collector's Edition format, this is a Hidden Object Adventure game that takes the legend of the Hope Diamond as its central theme.
Following advice that the game is best enjoyed with the sound being turned on, the game opens with some background information regarding the legend of the Hope Diamond and its original theft by Jean-Baptiste Tavernier. There is no need to sit through this sequence whenever you return to the game as there is a Skip option which takes you straight to the main title screen. Once at this main title screen, you can create your game profile as you adjust the volume levels for music, sound effects and voice dialogue plus decide whether to play in full screen mode with automatic wide screen adjustment and make use of a custom cursor to indicate when various actions are possible. Later an interactive tutorial will explain about the various cursors.
When playing the game you have a choice of four difficulty levels based on your hidden expedition skills. In Explorer mode you get the fastest recharge of the Hint and Skip features plus glints and sparkles, no penalty for mis-clicking in Hidden Object scenes, helpful messages and a map showing areas of interest and locations where objectives need to be completed. As an Expedition Guide you have a slower recharge, fewer glints and sparkles, a small penalty for mis-clicking, helpful messages and a map showing where objectives need to be completed. If you consider yourself to be a Journey Master then the recharging is even slower with no glints or sparkles and an error penalty for wildly clicking in Hidden Object scenes. There are no helpful messages and the map is just a basic map. The final level is that of Custom as you cherry pick from the options available.
As mentioned earlier there is an interactive tutorial which explains about the different types of cursors to indicate when different actions, such as examine or pick up, are possible. With this game you also get the name of a location whenever an arrow cursor appears showing when you can travel in a particular direction. You will also get the opportunity to learn about the tools running across the bottom of the screen. The main elements consist of a journal, integrated strategy guide and menu options on the left with the map and hint feature on the right. Separating these items will be the inventory which remains hidden until brought into play by the mouse cursor. One annoying feature was that the inventory would automatically pop up whenever I tried to access the menu feature. There are also containers for the bonus items you collect and the achievements you attained by your performance.
I felt that this game when out of its way to be as confusing as possible. Take the beginning as an example. You are immediately put into the position of being a prisoner on a train being interrogated about some jewel shards without any explanation. Before you have time to catch your breath, you jump from the train and are instantly transport back in time several days and find yourself exploring a museum only to discover you are being tested by a secret organisation known as H.E.L.P. to see if you are skilled enough to become a member and assist in the solving of the Hope Diamond mystery.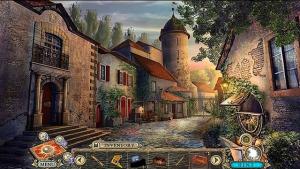 click image to enlarge
The various scenes are well drawn but are fairly static as are the characters you meet. They will just standing there while a talking head appears at the bottom of the screen to deliver their dialogue which also appears in text format. Apart from an occasion mouse click to move on to the next section of dialogue, you are not required to respond in any way. You will, however, need to do a great deal of backtracking as returning to numerous locations will often be required in order to gather items and complete tasks.
Hidden Object game play tries to cover as many different styles as possible. There are text lists of single items, some requiring an additional action, or groups, silhouettes representing objects to find and scenes where you need to move items to their correct position. Often a Hidden Object scene will bring together the different styles.
Puzzles often require you to move around objects to find their correct position within an arrangement. Often the explanation as to what is required in order to solve a puzzle is not particularly clear. Generally these puzzles can be solved by trial and error or you could take the option to skip a puzzle that was proving too difficult.
This Collector's Edition version does come with a number of bonus items. Some of the items, such as pictures and music, can be accessed immediately while others require the main game to be finished or partly completed. In the case of the latter there is a bonus game and entry into a Souvenir Room. You can replay any of the Hidden Object scenes, puzzles or linking sequences from the Extras option on the main title screen once they have been completed in the main game.
Hidden Expedition: Smithsonian: Hope Diamond does take a little while to grow on you due mainly to its rather confusing opening. Currently Big Fish Games has priced this game at £10.80. System requirements call for a 1.6GHz processor with 1024MB of RAM and 1002MB of hard disk space running Windows XP and later.
http://www.bigfishgames.com/download-games/25274/hidden-expedition-smithsonian-hope-diamond-ce/index.html