A Personal Labelmaker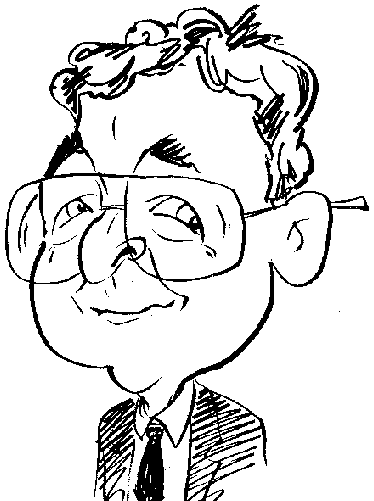 Review controls
Labels provide an easy method of identifying objects and DYMO has a range of devices to help in the production of these items.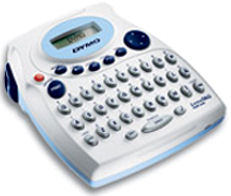 The LetraTag QX50 belongs to the DYMO Personal Labelmaker family of devices for producing labels for a wide range of household uses. The product arrives in one of those bubble packs that does it best to make life difficult as you try to extract the content from the confines of the packaging. Once free from the protective covering, the QX50 requires five AA batteries, which are not included, to be inserted into a compartment at the rear of this shield-shaped device. You do, however, get a tape cartridge giving you a four metre length of tape for printing your first batch of labels.
The QX50 features a QWERTY style keyboard for entering data. Each key can provide upper and lower-case letters plus numbers, punctuation marks and basic symbols. Additional symbols can be accessed by using the Sym key and a navigation wheel to cycle through the 58 available mini-icons and currency symbols that are displayed on the unit's LCD screen capable of showing nine characters. The unit can hold up to 70 characters with an option to scroll through labels too large to fit the available display area.
Situated between the LCD screen and the QWERTY keyboard layout is a row of function keys plus the navigation compass wheel. As with the standard alpha-numeric keys, each of the function keys can be switched between two modes. For example the same function key can cancel an action (other than print) or review the current label scrolling across the LCD screen while another key allows you to lock the top row of QWERTY keys to produce numerals or add a label break. This latter feature could prove useful when you need to print a quick label without discarding the content of a previously entered label.
The QX50 supports four different font sizes and six style options. However you are unable to mix styles within the same label or use them in conjunction with the big font setting. Text can be underlined or enclosed within a box selected from seven different styles including one that looks like an outlined crocodile. Up to nine labels can be printed at one time when multiple copies are called for.
Under normal circumstances the length of a label will be based on the actual text entered but there is an option that allows you to adjust the length in 2mm increments up to a maximum of 300mm (12 inches) for specific projects. Labels can consist of one or two lines of text. However I felt that the text did appear to be slightly squashed when using the two line feature.
The QX50 uses standard DYMO LetraTag cartridges which are available from a number of retailers with a choice of colours being available. The tape supplied with the review unit was black text on a white background. Expect to pay in the region of £30 for the QX50 DYMO Personal Labelmaker with replacement tapes available from various sources at under £5.
http://global.dymo.com/enGB/Products/LetraTAG_QX50.html
In the US the Dymo QX50 is available from CableOrganizer for $29.99 :
http://cableorganizer.com/DYMO-label-printers/letratag-labelmaker.html