Graphics Tablet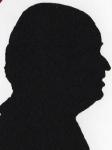 These used to very expensive and only really for a graphic artist, now apart from the specialist companies some others have produced them at reasonable prices one such is the Hyper Pen 12000U as sold by Gizoo.
I have used a range of graphics tablets from several companies, they were all expensive and because of that mainly A5 or smaller, okay if you wanted to doodle or trace something small. Here the tablet is described as 12x9 inches that is larger than A4. In fact the outer dimensions are 39x34cm and it's a tad over 1cm thick. Light grey in colour it not only comes with the obligatory pen stylus but also a cordless mouse. The stylus can also be used as a mouse but it takes a while to get used to using the side button to make mouse clicks.
The attached USB lead is 1.75 metres long meaning the tablet does not need to be that close to the PC, however wherever you place it you need at least 40cm of clear desk space depth and that might be one of it's few drawbacks.
The area that the stylus works on is 30x22.5cm and at the risk of repeating myself that means more than an A4 sheet can be placed under the clear plastic sheet to allow tracing. However that is just one of it's abilities. It comes with two CD's one has some utility software to give the tablet, the supplied mouse and the stylus pen some extra capabilities. The second is a copy of Corel Art Dabbler.
However should you just plug the tablet into a Windows without installing anything the mouse and stylus will work as any other basic mouse. It also is stated to work on MAC's. The mouse itself is a three button rodent capable of all the normal basic mouse movements so if you have a USB mouse it could just be disconnected. I still tend to have a PS/2 version and while I could disconnect it I tend to just tuck it behind my panel so I do not get confused.
It will also work with a range of other graphic and drawing software products and once the software is installed things like pressure sensitive results like if you press harder with a pencil to give darker or thicker lines all available by just altering your pressure on the stylus.
At the top of the clear plastic are 24 small boxes that correspond to certain actions and some of these are user definable. On the utilities CD is some signature and hand writing software, what better way to get your signature onto a PC than with a pen albeit a stylus pen, however once you are used to it the signature should look authentic as you are using a pen device.
The blurb on the box is quite accurately descriptive so I print it here 'Cordless, pressure-sensitive pen features full 512 levels of pressure and ultra-high 3048 LPI resolution. With the pressure sensitive pen and Art Dabbler, you can achieve stunning painting and drawing effects just like using real charcoal, crayon, oil paint, etc, on canvas. It also lets you create amazing cartoon animations.
To give an example an A4 Wacom tablet seems to have a best price of around £300. Gizoo are currently selling the Aiptek Hyper Pen 12000U for £69.95
http://www.gizoo.co.uk/Products/PCGaming/PCGadgets/HyperPen12000.htm