A Cautionary Tale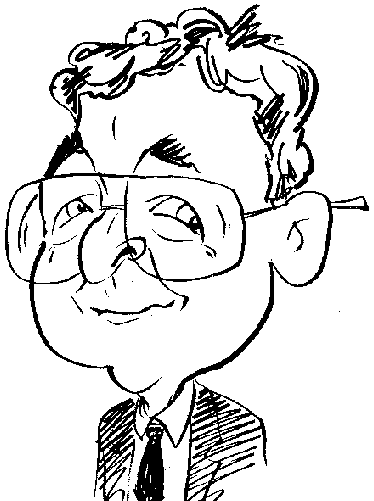 Review controls
Never look a gift horse in the mouth is the generally accepted view. But do not discount the possibility of problems.
How safe is your data? It could well be at risk especially if it is not suitably protected. I am not referring to the corruption of data, which can happen as the result of a virus attack, but the possibility of unauthorised access to the data. Credit card and bank details; personal correspondence; and possible business plans could all prove useful in the hands of the more unscrupulous members of society. And what makes the matter worse, is that, as the data is not physically removed, you would never know the purloining has happened until it was too late.
But where there is the possibility of a problem, there is often a solution available. In this case that solution could be to make use of encryption. One point should be made clear right from the start. Encryption will be of no help if you are the victim of phishing and hand over sensitive data as part of a scam. Encryption will provide protection if an unauthorised person attempts to gain access to your data when it is stored on your computer.
While there are a number of products around that offer encryption as part of their feature set, I will be concentrating solely on the protection offered by DESlock+. This product is available on a free 60-day trial basis. While this period of time is twice that generally offered for evaluation, the Data Encryption Service people's generosity knows no bounds. Their software will continue to work after the conclusion of the trial period. It will remind you to register for a full licence or buy a DESkey USB token and will also add a message to the encrypted data stating that it was created by an unregistered copy. Basically this means you get an industry strength encryption facility for your own personal use without having to put your hand in your pocket.
While the basis installation for the DESlock+ software is straightforward, the same can not be said about setting up the program. In order for you to gain access to the software, a key-file needs to be created and this requires a licence. The licence is provided free but you do need to go online and follow a certain procedure. First you need to enter your email address and then wait while you receive a reply with an enclosed password. The password is then used to move onto the next step. You need to enter that password into a text field on the registration site. A second email will then be sent to you and this will contain a file that will give you access to the software.
At this point you are almost finished. The final stage is to decide on your own password that will be required whenever you start your computer. As they say, "There is no such thing as a free lunch" - you will have to put in some effort to get your free software encryption.
With DESlock+ you can encrypt files, folders and emails for those using Microsoft Outlook and Lotus Notes. In most cases all you need to do is to select the appropriate option from the menu that appears when you right-click on an item to be encrypted. Other features of the program include the facility to create a file that can be mounted as a virtual drive; encrypt text in the clipboard; and archive encrypted files.
Unfortunately I was unable to test some of these features as problems began to affect the two systems used to test DESlock+. On one machine, the operating system would lock up completely and required a hard reset to regain control. The second system developed a case of hiccups as it kept on rebooting itself without warning whenever the mood took it. Neither of these problems existed before and the removal of the DESlock+ software produced an instant cure. Co-incidence - maybe but you can draw your own conclusions.
There is a hardware version, using a USB device, but that will have to wait for another day.