WD My Passport Ultra 1-3TB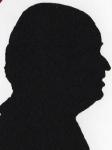 Small portable USB3 drives are not uncommon, WD have just enhanced their range by including a 3TB version. I will not bore you about my first internal hard drive of just a few MB or the early small MB USB sticks, just be content that 3TB can store a lot of movies and so many images and MP3 files that the numbers are huge.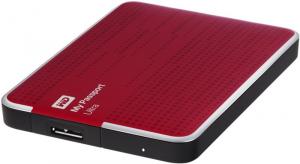 click image to enlarge
The new drives are available in 1TB, 2TB and newly 3TB versions. They are all the same size and in my tests did not require external power other than that coming down the provided USB3 lead, they also work correctly on USB2 drives but of course the data transfer rate will be slower.
The ITB is 11x8x1cm and weigh 155grams without the USB lead. The 2TB is is 11x8x1.7cm and weigh 237grams, the provided lead is 40cm long and should be long enough to allow the drive to sit flat in most circumstances.
Apart from the USB connector there are no controls or other connections on the drive.
There are four tiny rubber feet on the underside just enough to lift the unit from your desk to stop any possible slippage.
They come in four colours red, blue, black and white.
I tried them on Windows XP, Windows 7, Windows 8.1 and even a Windows 10 system they all functions correctly.
The drives are pre formatted for NTFS so if using them on a MAC you may have to reformat them.
There are three pieces of software on the drives WD Backup, WD Security and WD Drive Utilities.
The security software allows you to create a password and it then has 256-bit AES Hardware encryption.
If you are working on a known computer the software can be set to auto unlock the drive when it is connected, this could be a home or office computer or even both.
Backups are of course one of the most boring tasks you ever do but they are important, in fact they are vital. Of course the backup could be of the whole PC's drive and then in the worst case scenario when the internal drive goes bananas you buy a new drive and just restore everything from your last backup.
Of course you also do other backups of important things separately like photos and videos and today importantly SmartPhone contents to cover that as well. Perhaps even a separate backup of work related files, all very boring but I say again ESSENTIAL.
Having the four colours could mean a separate colour for a separate task far better than the sticky label that you never update or that falls off.
I note that the claimed speed enhancement of USB3 over USB2 is stated here at 3x whereas this used to be 10X in some cases I certainly never managed the last figure in my tests but remember read and write tests are different as are tests from and to the external drive and the bottleneck may even be the PC.
These are a nice range of small in size external drives that seem rugged and while no drop tests were conducted by me they should survive the occasional mishandle. They come with a three year warranty. When I get a 3TB version I will write about it.
The WD My Passport Ultra are available from the first link below for £74.99 for the 2TB version (£49.99 for 1TB) with free delivery.
http://www.amazon.co.uk/gp/product/B00CSH1AOS?ie=UTF8&tag=gadge0a-21&linkCode=as2&camp=1634