Acer Iconia One 7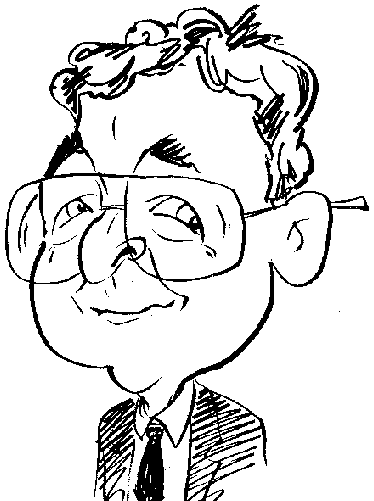 Review controls
In the past I have looked at various Acer laptops and now I have the opportunity to check out one of the company's tablets.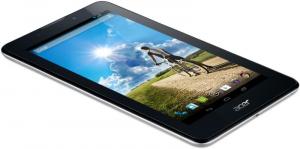 click image to enlarge
The Acer Iconia One 7 is a tablet aimed at the budget market sector. As its title indicates, this tablet is of the 7-inch variety. The unit is available in a range of colours that include red, white, blue, green and yellow. My review sample is of the more traditional black hue making it stand out less in mixed company.
Weighing 327g, this tablet has dimensions of 198 x 120 x 9mm (H x W x D) and it feels comfortable to the touch helped by the textured pattern on the back of the device. I found it easy to hold the tablet in one hand while using my other hand to perform any necessary operations including the system updates that appeared, initially, at regular intervals.
On arrival this Iconia One 7 was supplied with Android 4,2,2. A system upgrade was immediately available. After downloading this update I was still left with Android 4.2.2. However, even before I had time to catch my breath I was informed that a new (another) update was available. In for one, in for a pound I thought and so downloaded and installed this second update. Guess what! Yes there was another new update waiting for me. Following Round Three of downloading and installation I was eventually rewarded with the Iconia One 7 being brought up-to-date with Android 4.4.2 or KitKat to its friends. While a drawn-out process, this is a plus for Acer as not many budget devices, Motorola excepted, offer the latest version of Android.
With a fairly standard size bezel arrangement, the Iconia One's screen offers a resolution of 1200 x 800 pixels. While the resolution and image quality is not up there with higher priced models, it is acceptable for a product that I have seen priced at under £120. The screen is inclined, as many are, to gather smears at even the slightest touch – and there were occasions when I needed a double touch before getting the required response from the screen. Keeping a cleaning cloth within easy reach could be beneficial.
Situated on top of the tablet are the connections for micro USB and 3.5mm jack socket. The latter is for attaching a headset to the device for private listening. While the micro USB port is primarily for charging the tablet using the supplied lead, it can also be used for OTG by attaching a USB device to the tablet and then access the content it holds. Not all tablets support this particular technology but the Acer Iconia One does.
On the right side of the tablet are the power button and a volume rocker. Also on this side is a slot for a microSD card to expand the storage capacity from the supplied 16GB up to a maximum of 64GB for those who like to travel heavy with everything on board apart from the kitchen sink. There are also a couple of cameras, 0.3MP at the front and 2.0MP at the rear. Apart from mentioning that Acer has positioned the rear camera in the top left corner, the least said the better about these cameras as they are barely adequate and, no doubt, will encourage users to fall back on their smartphones for any photographic tasks they need.
Under the hood, the Iconia One 7 is powered by an Intel Dual Core 1.60GHz processor with 1GB of RAM. As mentioned there is 16GB of internal storage but after Android and Acer has taken their fill, the available storage was reduced to 10.83GB. However you can boost this figure with the insertion of a microSD card. In test I was able to get 5 hours of use from a single battery charge before a 2% warning message appeared on the screen.
Straight out of the box, the Iconia One 7 comes with a range of pre-installed apps running on a fairly standard Android desktop. While some of the apps, such as OfficeSuite and Evernote, will be appealing and useful, others could struggle to justify their existence on your tablet. In some case you could find that uninstalling was not an option and you would be stuck with some apps.
When looking for new apps to add to your tablet, the Iconia One 7 gives you a choice. There is the popular Play Store and Amazon with its own collection of apps. You also have a link on the Home screen to the Acer Store. However here you will find a small collection of accessories for your tablet rather than various apps.
The Acer Iconia One 7 manages to match its performance with its price point. It performance could hardly be described as outstanding but you do get a reasonable device as a reasonable price. If you follow the old adage of "you get what you pay for" then you should not be disappointed, camera features apart, with this tablet.