Gigabyte P34 Phantasas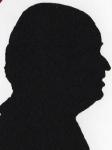 This is the latest small and powerful option from Gigabyte who are best known for their Motherboards. They do however make some rather nice powerful notebooks that may even satisfy the lust for speed of the modern gamer.

click image to enlarge
It is 33.5x23.5x1.7cm and weights 1719grams. The viewable screen is 31x17.5cm which gives the notional diagonal imperial measurement of 14inches. The screen is full HD 1920x1080.
Going round the perimeter finds a Kensington Lock port, Ethernet port, VGA out, two USB3 ports and a dual external headphone/microphone 3.5mm socket; these are all on the left. The front is clear apart from five pin hole LEDs. The right has a USB2 port, SD Card port, a further USB port, HDMI out port and DC port for charging. The rear is also clear as the lid goes partially over it reaching 45degrees beyond vertical.
The whole unit with the exception of the area around the keyboard is matt black so fingermarks do not show. While the keyboard itself is the same matt black the area around it and the trackpad is silver grey but again not mark showing.
Behind the keyboard on a 3cm strip are the adequate speakers with the all important on/off button between them. The 81 key keyboard has full size keys with the exception of the smaller function keys. There is 2mm clear between each key all around and 2.5cm clear either side of the keyboard. There is a 10.5cm strip in front of the keyboard with the 10x7cm trackpad mounted 10cm from the left and 13cm from the right.
I found that the fully charged battery lasted 4½ hours when watching streamed content full screen, a full recharge took 2hours and 20minutes when switched off.
Bootup is around 15 seconds and shutdown less than 5 seconds.
The processor on my test machine was an Intel i7-4700HQ CPU running at 2.4GHz. It had 8GB of RAM and was running Windows 8.1 64bit version.
It has what I assume was a 120GB SSD drive with 103GB usable after a few updates 35GB of that is used leaving 68.5GB available. NVIDIA graphics ensure that those keen on gaming are accommodated.
Very little bloatware is installed, there are utilities for Gigabyte, Intel and NVIDIA but little else apart from a game and a trial of Microsoft Office 365.
This of course makes you think that the amount of space on your SSD is adequate in my opinion it isn't and will fill up very quickly without the addition of an external hard drive as you have USB3 this can with care store all your large files. However finding anyone selling the exact same specification as I was sent was not possible and in this case it was good as Gigabyte surely recognise that only a small SSD is not enough. A larger SSD might do or a hybrid drive with SSD and conventional hard disc.
So I show two prices here, the first with no SSD but a 1TB drive for £984.69 including delivery and the second with the same SSD I was sent and a 1TB drive but do read their specifications thoroughly as there are other differences £1231.40 including delivery.
http://www.amazon.co.uk/gp/product/B00M98GCL2?ie=UTF8&tag=gadge0a-21&linkCode=as2&camp=1634
http://www.amazon.co.uk/gp/product/B00K8QZ8OO?ie=UTF8&tag=gadge0a-21&linkCode=as2&camp=1634