A Touch Screen Monitor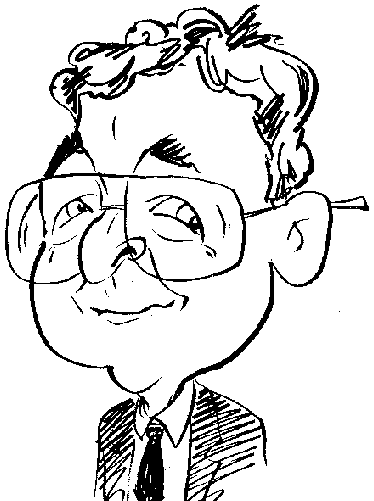 While ruling the roost on tablets and smartphones, touch screens have yet to do more than scratch the surface with computer desktop monitors.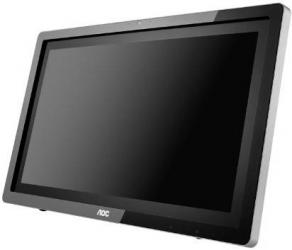 click image to enlarge
Monitors often have a habit of hiding their functionality behind a model number which means little or nothing to the average purchaser. Take for example the current monitor sitting on my workspace and providing feedback as I type in this review. AOC, in its wisdom, has decided that this particular monitor should be known to all and sundry as the i2472Pwhut/BK model. Now at a quick glance, and a degree of guessing, you might decide that the "24" refers to the panel size, actually this is a 23.6-inch display but lets not quibble about the difference, but as to the rest of the model number you could be as confused as I am.
Having checked through the model's specifications, I came to the conclusion that the "BK" could refer to the unit's black bezel and surrounding frame even though it did have a silver band running around it which might mean I could be wide of the mark regarding my surmise. But enough about model numbers especially the one that has been bestowed on an AOC Style Line display and it impressive range of features.
Unlike other AOC monitors that I have looked in the past, this model is a one-piece unit which means its stand is permanently attached to the display. While you can adjust the angle at which this stand is positioned, between 15 and 57 degrees, you are restricted to having the monitor sat on your desktop at ground level unless you opt to have it wall-mounted (not really an option when reviewing a product that will soon be winging its way back to the manufacturer). Of course, as this monitor has ten-point touch control, having the monitor at ground level within easy reach is a distinct advantage for some. As I tend to sit more than an extended arm length away from the screen, the touch capability is not something that really appeals to me. Fortunately the ground level positioning of this monitor worked just fine when using it as a standard monitor.
As usual with flat-screen monitors, even touch-screen models, all the various connection options are located on the rear of the device. In the case of this model, AOC has taken the decision to split the available connections between two areas. In a more central location, where the various connection sockets are pointing downwards, you will find the power, headset, audio in, analogue D-SUB 15-pin VGA socket, a pair of HDML ports and a couple of USB 2.0 ports. Generally these connections are designated as for more permanent linking as they are a little awkward to get out.
The second area is situated towards the right side of the monitor where they should be easily accessible. This area contains three USB 3.0 ports. One of these ports is designated as fast charging while another is for connecting to the computer. The third port can be used as you think necessary for general tasks.
With its combination of black bezel, silver rim and reflective WLED screen, measuring 521.28 x 293.22mm (H x V), the front face of this monitor is certainly impressive as it gives off a definite illusion of depth with many of its displayed views. Situated in a top central bezel position is a webcam for use when making those video calls. Touch sensitive controls, not to be confused with the screen's built-in touch sensitivity are arranged in the lower right corner. The functionality of these controls varies according to the current mode and whether the OSD (On Screen Display) is active or not. Instructions regarding the various modes and settings are supplied in the PDF version of the User Guide on the CD that accompanies this monitor.
As mentioned earlier, due to the positioning of certain connection options, it is easier to access these ports and sockets prior to placing the monitor how you want it on your workspace. While it is possible to set up the monitor with the basic arrangement of the analogue D-SUB VGA lead and the mains power lead, taking this route will deny you access to a couple of this monitor's features. You will miss out on using the built-in webcam and the screen's multi-touch capability. In order to make these two facilities available, you will need to use one of the USB port on the monitor and link it to your computer.
The usual collection of AOC utilities are bundled with this monitor. For those who prefer working with a menu style approach to adjusting settings to their monitor, AOC offers its iMenu utility. Working with topics such as Luminence, Image Set-up, Colour Temperature and Picture Boost, you can make all the adjustment necessary to enhance your viewing experience. Various time-related tasks can be created for implementation after a set period of inactivity with e-Saver while Screen+ allows you to divide the screen area into panes for displaying different content.
AOC i2472Pwhut/BK Specifications

| Panel type | WLED / IPS |
| --- | --- |
| Panel size | 23-6 inch / 59.9cm |
| Aspect ratio | 16:9 |
| Brightness | 250 cd/m2 |
| Contrast ratio dynamic | 50M:1 |
| Contrast ratio typical | 1000:1 (CR) |
| Pixel / Dot / Pitch | 0.2715mm x 0.2715mm (H x V) |
| Display area | 521.28 x 293.22 (H x V) |
| Viewing angle | 178 (H) / 178 (V) |
| Response time | 5 ms |
| Maximum resolution | 1920 x 1080 @60Hz |
| Recommended resolution | 1920 x 1080 @60Hz |
| Colours | 16.7M |
Impressed as I am by the performance, specifications and viewing experience offered by this monitor, I shuddered a little on checking out the price of this product on Amazon.co.uk. At the time of writing this review it was on offer at £306.38 which seems pricey when you could buy yourself a mini tower system from the High Street for around £50 more.
http://www.aoc-europe.com/no_cache/en/monitors.html?useCacheHash=1&showUid=319