A Desktop Tablet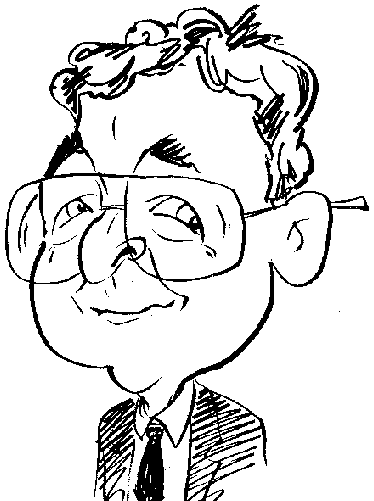 Review controls
As many move from the desktop to a touch-enabled tablet, ViewSonic takes us in the opposite direction with a large screen AIO touch screen device.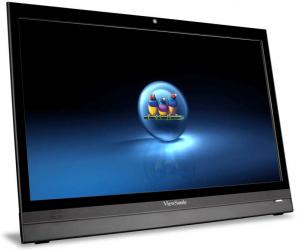 click image to enlarge
As part of its latest batch of new products, ViewSonic has released its VSD220 offering. This is a touch screen Android AIO Smart Display. However unlike the numerous pocket and bag sized tablets that are currently fighting for market share, this AIO (All-in-One) product has been designed purely for desktop use where it can be placed in an upright orientation supported by a flip-out stand. With dimensions of 513 x 350 x 122mm (with the support stand extended) and a weight of 4.8kg, you are unlikely to want to carry this device with you on your travels.
The VSD220 kit consists of the AIO unit, power unit for two and three-pin connection, microUSB lead and a micro to standard HDMI lead. Encased within a black bezel is the VDS220's 476 x 268mm touch screen that delivers a native resolution of 1920 x 1080 pixels. If my experiences are anything to go by then you are going to need a cleaning cloth close at hand to remove the unsightly finger smears that quickly build up when accessing this touch screen's various features.
Taking up a top central position in the bezel is a 1.3MP webcam and microphone. A speaker outlet and an on/off switch are located on the base of the bezel. There are connections for two standard USB options on the right of the unit with headphone and microUSB sockets on the left side.
The back of the screen, just behind the flip-out stand, is a compartment concealed by a removable cover. This compartment contains the mains power socket, SD card reader, micro HDMI connection and a LAN port for wired connection to a network. I found the positioning of the Ethernet port, Micro HDMI port and Memory card slot in this compartment to be awkward to get at when inserting the appropriate lead or memory card. Wireless connectivity is also supported. A cut-away section on the removable cover means it can be replaced without disturbing the necessary connections.
Powering the VSD220 is a T 1 OMAP 4430 dual-core ARM Cortex 1GHz processor running the Android 4.0 Ice Cream Sandwich operating system. Memory considerations are taken care of by 1GB of DDR2 RAM and 8GB of Flash. Along with wired and wireless connectivity, there is also support for Bluetooth although this is turned off by default and so you will need to activate it from the Settings menu.
While not totally automatic, setting up this VSD220 is both simple and straightforward with a minimum of user input. In order to turn the unit on, you will need to depress the power button for two seconds. A further 35 seconds will be taken up as various checks are made before you arrive at a lock screen so familiar to Android users. A quick swipe to the left or right will take you to the camera app of your Home screen respectively. With the usual collection of Android apps at your disposal you can populate the five Home screen panels that are available.
To help you get started with this AOI device, especially if you might be coming to the Android environment for the first time, ViewSonic has placed shortcuts for Getting Started, User Manual and a Tutorial Video on the default Home screen panel. The tutorial will explain about the product's different features and the use of tactile operations that include Touch, Touch & Hold, Drag, Swipe or Slide, plus Zoom in and out.
While tasks can be carried out through the use of various types of touch, there are some tasks which are more suited, and would benefit, from more traditional methods of control. I am referring to the use of a mouse and keyboard. Using the USB ports on the right of the VSD220 you can attach a mouse and keyboard. With these devices attached some of the other features such as the on-screen virtual keyboard will be disabled. In fact the on-screen keyboard will be disabled even if you only attach a mouse.
You could also use the USB ports to attach devices such as an external hard drive or USB Flash Stick. However when I attached various storage devices to the USB ports to make available various media files such as music, pictures and videos, it did throw up an anomaly. These types of devices were recognised as being part of the system when I checked the storage section of the Settings menu but they failed to register with the ES File Explorer App. Fortunately other apps, such as those for playing movies and music plus viewing images, were more obliging.
The usual collection of Android apps, including Gmail, Chrome, Earth, Google+ and YouTube come pre-installed while other can easily be downloaded from the Play Store. You can create email accounts to send and receive message, conduct searches by either text or voice and even connect the VSD220 to your laptop or other device with a HDMI port to act as an additional monitor.
ViewSonic has suggested a price of £359 for this smart display.