PogoPlug Mobile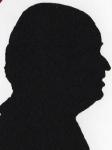 I first heard of this last September, unfortunately the PR promises seem shall we say optimistic and it only arrived with me this year. Not the longest wait for something but certainly worthy of a reason as to why it was delayed.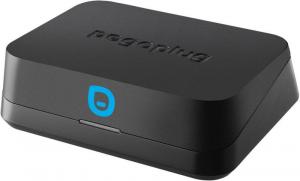 click image to enlarge
The first PogoPlug – strange shape and colour – appeared in early 2010 and was probably before most had discovered 'cloud' storage.
This unit is a far more sensible black in colour and is far smaller and better balanced but at the cost of extra connections.
It is 10x12x3.5cm and without connections the little black box weights only 175grams.
Looking at the front there is a bar LED under the logo when power is on. The left side has an SD card slot. The right side, the top and the base are clear with USB, Ethernet and power sockets in a slightly recessed line.
It comes with an Ethernet cable, power lead and a small multi language 'User Manual' this is adequately illustrated. It does everything that the original PogoPlug did but PogoPlug mobile is a lot easier to get up and running.
The PogoPlug Mobile is a streaming device designed especially for the 'iPhone' and 'iPad' as well as Android. Free apps are available in the appropriate store and then you can stream everything from everywhere to your mobile device.
About the only thing the 'mobile' version will not do is allow you to mount a drive to your mobile device it just streams. However you can send images from your mobile device up to the 'cloud' and therefore to your device.
It is possible to connect a wireless dongle (it will tie up the only USB port) but this is not supplied and it is the ideal thing to place via the Ethernet cable supplied somewhere close to your router, so it need never be seen by the 'lounge police patrols'.
If your files are big like large photos or videos they can still be seen anywhere almost immediately as a small thumbnail is created when the original is stored so unless you need to have the original it takes very little bandwidth.
The install is very easy, connect the PogoPlug Mobile to your router and open the PogoPlug site and setup an account – not much more than username and password – and you immediately have 5GB of free storage available.
Any external USB hard disc or memory stick should work just plug into the USB port and you can also attach an SD at the same time and use both. You can decide what goes to the 'cloud' or if you wish setup a specific folder that automatically syncs anything in it to the 'cloud' as soon as it is connected, great for works in progress.
The apps on 'i' and Android devices work in much the same way but maybe the auto sync option would be useful for photos taken to get them safely stored. Remember these apps are free as is the 5GB of 'cloud' storage.
USB2 could be a bottleneck but watching HD video is possible, however perhaps a USB3 version will follow to speed up any possible problems. Remember if you upload video to the 'cloud' it will not be that fast as your ISP's upload speed is likely to be only a small part of your download speed so think on and work accordingly.
Doing my searches found the PogoPlug Mobile at £59.99 with free delivery.
http://www.amazon.co.uk/gp/product/B005NLSBU2?ie=UTF8&tag=gadge0a-21&linkCode=as2&camp=1634