Acer Aspire 5755G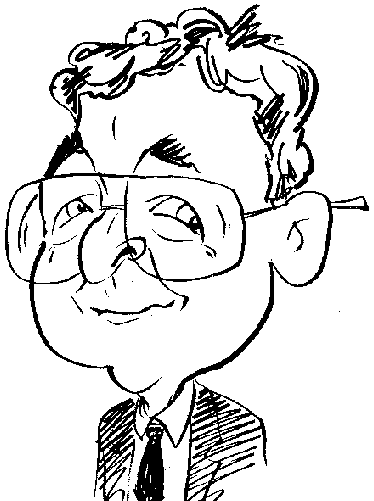 Review controls
With its policy of providing systems for different needs and pockets, Acer presents its Aspire 5755G model for your delectation.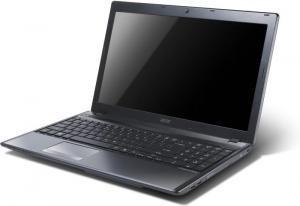 click image to enlarge
The Acer Aspire 5755G joins the already well-populated 15.6-inch laptop sector. This particular model weighs in at 2.5kg which is hardly lightweight but still makes it portable when the need arises. The unit's dimensions are 381 x 254 x 28mm (W x D x H) in its closed state.
While the laptop's gleaming black casing has that initial "pick-me-up" appeal, it isn't too long before unsightly finger smears begin to decorate the top cover. You can either ignore this natural occurrence or get busy on a regular basis with a cleaning cloth. I tend to opt for the latter approach but must confess to some lapses in this respect.
The Aspire 5755G is built around an Intel Quad-Core i7-2670 QM processor running at a speed of 3.09GHz. 6GB of DDR3 memory is supplied on-board. Graphics are handled by the powerful NVIDIA GeForce GT 540M graphics card backed by the Intel HD Graphics Family (12SP 650MHz, 128MB DDR3 1.33GHz). A 750GB WD hard drive takes care on internal storage.. Support for Bluetooth and Wi-Fi 802.11a/g/n is provided.
Raising the laptop's lid reveals the 15.6-inch screen which is surrounded by a black lacquered bezel that displays the Acer logo and a CrystalEye webcam positioned above the screen. I found that I got the best results from this webcam when I stuck with the default 640 x 480 resolution. Changing to the two higher resolutions (1280 x 720 and 1280 x 1024) resulted in a rather dark image being produced by this 1.3 megapixel device.
Offering the standard 1366 x 768 resolution for a 15.6-inch unit, the screen deliver a reasonable picture for many uses. Web browsing and various applications are fine for the individual while I was able to enjoy watching videos and playing some of the trial versions that are available for downloading. However when viewed from the side, as can happen when several people are watching, dark areas begin to appear around the edges of the screen. There are also possible problems with reflections when watching in sunlight.
A well set-out keyboard, consisting of large keys including a separate number pad and reasonable sized spacebar, sits beneath the screen. I was happy with the feel of the keys which suited by style of typing. The unit's touchpad, which is positioned to the left of centre, is the type of feature that re-enforces my preference for a traditional mouse. Often the cursor would stop moving and only restart when I raised and then lower my finger from the pad to complete a manoeuvre. The rocker bar, providing left and right mouse button action, has a dead area in the centre which I found off-putting. You can get round this annoyance by targeting the extreme ends of the bar for any left/right button actions.
Various connection sockets are ports are located on either side of this unit. Arranged along the left side is the power socket which is positioned next to an Ethernet port for attaching the netbook to a wired network. A ventilator grill comes next and then there is a VGA port for an external monitor, HDMI port, USB 2.0 port and jack sockets for a microphone and headphone/speaker attachment. Moving over to the right side, you will find USB 2.0 and USB 3.0 ports, a DVD Super Multi DL optical drive and a Kensington lock slot. I felt that the eject button on the optical drive was rather flush to the body of the drive which made it difficult to locate by touch alone.
The front of the laptop has not been ignored when housing features. Positioned at the left front corner is a memory card slot. This feature supports SD, SDHC, MMC, xD and Memory Stick Pro formats. Alongside the memory card slot are four LED lights indicating power, battery, HDD activity and Wi-Fi connectivity when the laptop is being used.
Firing up the laptop from cold took 69 seconds to give you control of your desktop. The Li-ion battery allowed me to watch 3 hours 5 minutes of DVD movies with the default settings before the automatic shut down occurred. For more general tasks, including some game playing, note-taking, web browsing and listening to background music, I was able to get 4 hours 40 minutes of power.
The Aspire 5755G comes with the Windows 7 64-bit Home Premium operating system. Other software includes Microsoft Office 2010 Starter Edition, McAfee Internet Security Suite, Kobo Ebook Reader, Clear-Fi network media management software plus a 30-day trial version of Norton Online Backup.
At the time of writing this review, Saveonlaptops.co.uk was advertising this laptop, as reviewed, with a price of £676.76. At this price the Aspire 5755G is a reasonable purchase without being exceptional. It is worth considering if you are looking for a system capable of delivering an all-round performance.
http://www.saveonlaptops.co.uk/Acer_Aspire_5755G_1114405.html