Aspire Timeline X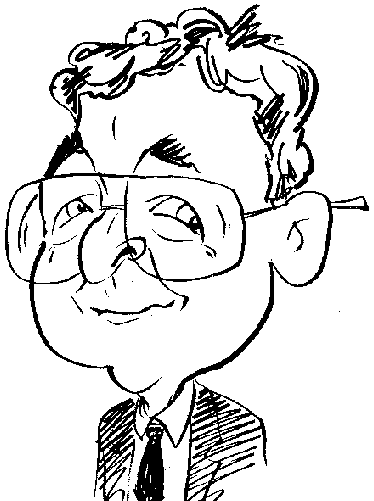 Review controls
Adding to its already impressive range of laptops is the Aspire Timeline X from Acer.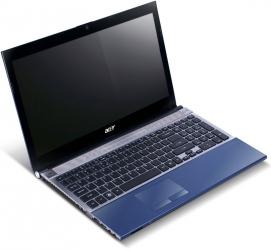 click image to enlarge
While first impressions, especially when they are visual ones, are not always totally defining, they can have a positive effect. The Timeline X 5830T model certainly gets off to a good start with its sleek appearance enhanced by a blue, black and silver colour scheme plus a top that has a downward slope at the rear along with circular hinges.
In its closed state the Timeline X dimensions are 380 x 245 x 28mm (W x D x H) and weighs around 2.2kg (battery included) so it could double as a desktop replacement or your travelling companion. Raising the laptop's blue lid reveals a 15.6-inch HD LCD display surrounded by a reflective black bezel that tends to suffer from the usual affliction of being a finger smear repository. The screen is capable of delivering a resolution of 1366 x 768 pixels. A Crystal-Eye 1.3 megapixel webcam is positioned at the top of the screen. You can use this camera to capture still images and video clips at various settings plus carry out video calls.
As usual with screens in the Aspire range, you do have to put up with some reflections especially with a natural light source directly behind you. However, either I am getting more use to this "feature" or Acer has managed to tone it down a little as it does not appear as prevalent with the Timeline X. On the other hand I was a little disappointed with the viewing angle of this screen. Sitting directly in front of the screen was fine but when viewed from the side you had to put up with darken areas at the edges of the screen.
A well set-out keyboard, with black keys presented against a silver base, is available. This chiclet style offering features a dedicated number pad plus additional navigation keys. Individual blue LED lights in the top right corner indicate when the Caps Lock and Num Lock features have been activated. I could even live with the touchpad with its multi-gesture support if I had misplaced my preferred option of a mouse.
Delving into the innards of the Timeline X reveals that beating at the heart of this laptop is an Intel Dual Core i3-2310M CPU running at 2.10GHz. As standard you get 6GB of DDR3 SO-DIMM memory. Graphics are dealt with by the Intel HD Graphics 3000 chipset with up to 1760MB of Dynamic Video Memory. Storage is handled by a 640GB HHD which gives you over 540GB of free space once you have installed the supplied 64-bit version of Windows 7 Home Premium operating system with service pack 1.
Taking up most of the left side of this laptop is a ventilation grill to help deal with any possible heat issues. Also located on the left side are the regulation Kensington Lock socket, Gigabit Ethernet port, VGA external monitor port, HDMI connection and a USB 3.0 port. Jack sockets for microphone and headphones/speakers are also present.
As with the left side, the right side of the Timeline X is dominated by one particular feature. In this case it is aDVD Super Multi DL Drive. Positioned right next to this optical drive is the mains power connection. As the supplied power lead has an L-shaped plug, you do need to be careful that it does not block the opening and closing of the optical drive tray. Three USB 2.0 ports are located on the right side near the front of this laptop.
A memory card slot can be found on the front edge of the laptop right next to a small button and LED lights showing activities such as Wi-Fi and hard disk activities. The small button operates as aBatteryindicator by displaying different colours to show when mains power is available and the level of charge remaining in the battery when it isn't. You can use this button to display battery level when the laptop is switched off – a useful feature that could save you from embarking on a trip with a dead battery.
With a fairly recent installation of Windows, a boot-up from cold took 74 seconds with or without mains power being involved. The Timeline X battery is a 6-cell model which Acer rates as being capable of providing up to 9 hours of usage. This will depend greater of the tasks being run. While I was unable to achieve the 9 hour mark, I was more than satisfied with the 4 hours 28 minutes achieved when viewing DVD movies.
Along with the Windows 7 operating system, the Timeline X comes with the usual collection of Acer utilities such as Game Zone, Video Conference Manager and Acer Updater. Other software includes Skype, trial editions of McAfee Internet Explorer and Norton Backup plus Microsoft Office 2010 Starter Edition.
The Timeline X is a smart looking laptop that performs reasonably well. The review sample was supplied by Save On Laptops (www.saveonlaptops.co.uk) who list the product at £583.82.
http://www.acer.co.uk/ac/en/GB/content/series/aspire-timelinex
http://www.saveonlaptops.co.uk/Acer_Aspire_TimelineX_5830T_1114400.html