Acer Aspire 5750G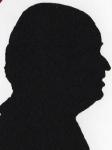 Review controls
This is probably the most powerful notebook that I have ever used. A look at the Windows Experience index will show that. If you are looking for a powerful notebook then this should certainly be on a very short list of items.

click image to enlarge
The Acer Aspire 5750G measures 38x24.5x3cm the last figure the width is at the back with the front being only 2cm. For those - like me – who hate the finger marks left on shiny black plastic there is very little of it. The top is metal mine was ice blue and this was repeated around the keyboard, the base is matt black while only the screen surround is shiny black.
The screen is 34.5x19.5cm giving the notional diagonal imperial measurement of 15.6inches, the screen resolution is 1366x768.
The keyboard has 5cm behind it with the speakers and the on button on the left side. There is 5cm in front of the keyboard with the trackpad located 10cm from the left and 20cm from the right, it is 8.5x4.5cm. Both the left and right sides are clear for 1cm.
It has a 103 key keyboard with the alpha and numeric keys being full size at 1.5x1.5cm and there being a full .2mm between keys.
The rear of the unit is clear of any connections meaning the lid can go down to around 165 degrees. The right side has a Kensington lock point,DVDmulti drive and one each of USB2 and USB3 ports. The front edge has four LEDs and a multi card slot. The left side has DC input, Ethernet port, VGA out, HDMI port, USB2 port and finally earbud and microphone sockets.
One thing from the default settings that I found hard to adjust to was the screen brightness (as bright as with mains power) but after a short time without a keypress or trackpad movement it dimmed substantially, this is of course adjustable and easily changeable but the change is quiet off putting if it occurs at the instant you were about to type. Like almost all modern screens it is rather reflective so you need to place yourself with care.
The processor is a Core i7-2630QM running at 2GHz. It has 4GB of RAM. The hard disc is stated to be 640GB the 'C' drive is 582GB with the rest taken by hidden partitions including of course Office 2010 Starter.
The overall Windows Experience Index is 5.9. This is made up of processor 7.5, Memory 5.9, Graphics 5.9, Gaming Graphics 6.6 and Hard Drive 5.9.
Software installed is Windows Home Premium 64bit Edition, A trial version of McAfee Internet Security and Norton Online Backup. Office 2010 Starter, several Acer applications including Web Cam software Crystal Eye that can capture up to 1280x1024 from its position in the centre of the top of the screen surround. Some Acer games (most are limited use to trial), there are however some business apps from EgisTec and something I have not seen of previous Acer units Clear.Fi which can play music, photos and videos.
Boot up I found to be a very acceptable 30 seconds while shutdown was 20 seconds. Sound was excellent and when it first booted I was sure it must be at 100% but it was only at 60% so I turned things down, quality was good from the Dolby speakers. During my general tests I got a tad under six hours when running on batteries, I never skimp of brightness or contrast and that could easily extend to a full working day with a bit or conservatism.
This I am told is the first Sandy Bridge Notebook from Acer if the rest are as good as this bring them on, as this was good.
Doing my searches found the Acer Aspire 5750G at a best price of £649 with free delivery from the link.
http://www.saveonlaptops.co.uk/Acer_Aspire_5750G_1068071.html