Acer Aspire 5745PG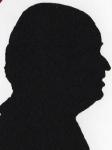 Review controls
This is exactly what a modern notebook should be, well specified and easy to use. The latter is handled by it having a full suite of touch modules built it so things that used to need the mouse can now be completed using your fingers.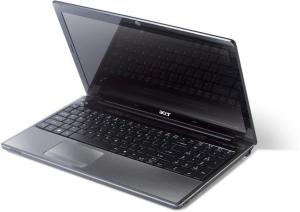 click image to enlarge
The Acer Aspire 5745PG touch screen laptop measures 37x25x3cm and weights 2.65kilos. It is black with the area in front of the keyboard being grey. Unfortunately the black is that horrible shiny black that shows fingermarks and the screen is rather reflective.
There is a 106 key keyboard with the alpha and numeric keys being full size, there is of course a separate numeric keypad. There is a near 5cm strip behind the keyboard that has on/off button, two other buttons, three LEDs and the speakers. The 8.5cm strip in front of the keyboard has the fitted 8.5cm from the left and 19.5cm from the right edge. The trackpad itself is 9x6.5cm with a single rocker button at the front for both mouse buttons.
The viewable screen is 34x18cm giving the diagonal measurement of 15.6inches.
Having looked at a couple of panels that have touch capabilities I feel it is most at home with a notebook as unless it is a sub 20inch panel you are forced to sit probably to close for your finger to reach the screen. Not so with a notebook. This 15.6inch offering allowed me to reach without even extending my arm beyond my elbow.
This is the best of both worlds as not only is it 'touch' itself a misnomer as you only have to get your finger close to the screen but it also has one of the best trackpads I have used. The pop out on screen keyboard is also quite useable should you wish.
When you buy from the link below the system comes partially configured and from first switch on to a fully working machine with all the Acer extras installed should be only around 45 minutes. Due to a script glitch I had to do a full restore from the hidden partition and this to the same point took an extra half an hour a chore but nice to know it works.
This comes with a core i3 M350 2.27GHz processor and 4GB of RAM and of course a 64-bit version of Windows Home Premium. The overall Windows Experience Index mark is 4.9, made up of 6.3 for processor, 5.9 for RAM, 4.9 for Graphics, 5.9 for Gaming Graphics and 5.9 for the hard disc, overall very responsive.
Rather than the 60 day version of Microsoft Office most recent computers now include a full copy of Word 2010 and Excel 2010 however you will have to put up with some adverts but for those needing Word Processing and or a Spreadsheet while out and about it works and you are not paying any extra for the product. You also get XPS viewer, a whole range of Acer Games and applets, MyWinLocker from EgisTec, eSobi (a news reader) a couple of nice Intel utilities allowing some extra functionality, 60 trial of McAfee Internet Security, some NTI backup and Media software, Windows Live Suite and of course the whole range of Touch Software, with the excellent Microsoft Globe software able to zoom in anywhere down to street level.
For me anyway touch is not a gimmick yes I struggled with the two finger expand or contract (but did you now you could double tap with a finger) however it does give a whole new range of functionality to the notebook. With wireless and Internet use I got 170 mins from a full battery charge, recharge (off) 80mins.
Going round the connections, the left side has VGA out, HDMI out, Ethernet, microphone and earbud 3.5mm sockets. The front has a multi card socket while the right side has three further USB ports the DC input and a DVD reader/writer. One point with this there is no manual open of the drive so you need to use the Eject button from a right click within Windows to release any media you may have in the drive.
Doing my searches found the Acer Aspire 5745PG at £569.98 including a full copy of BullGuard security from the link below.
http://www.box.co.uk/Acer_Aspire_5745PG_-_Touch_Screen_966953.html