Buffalo USB3 Blu-ray Drive and Lindy ExpressCard USB3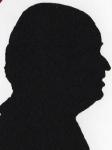 Two solutions for those who do not have a Blu-ray player and those who do not have USB3 ports that are required to run the first solution. Buffalo provide the USB3 Blu-ray drive and Lindy provides the solution for those needing US3 ports.
Buffalo USB3 Blu-ray Drive
All the previous Blu-ray drives I have reviewed have been 'domestic' (stand alone) units or internal devices in notebooks. Here I am looking at a Buffalo solution that can connect to a PC or Notebook but you need USB3 ports, so far I have yet to review any device with these so you need an adapter either eSATA or PC Card.
The Buffalo drive is 22x16x4.5cm with an extra 3.5cm needing to be added to the first figure the depth to accommodate cables.
Attach the drive and insert the DVD that has a full copy of CyberLink suite start the install and then go and make a cup of tea or coffee and the install takes around 30 minutes and it also uses around 1.5GB of hard disc space.
First test for me anyway is to try a Blu-ray movie – I can still remember a manufacturer sending me a notebook with a Blu-ray drive that could not play Blu-ray movies – and Cyber Link software starts and everything fine, good movie, no problems so a (Vista) notebook with out a Blu-ray drive now plays Blu-ray movies fine with the Buffalo external drive attached.
Of course Blu-ray not only allows you to play movies you can also store a lot of information on them in most cases six times as much as you can on a standard DVD. This unit can of course also play DVD and CD as well as Blu-ray.
The Cyber Link suite consists of PowerDirector, PowerProducer, PowerDVD 9, Power2GO, PowerBackup, Instant Burn and MediaShow.
See the links for exactly what the unit can burn and read at, I will just say here that it is a lot faster than USB2. It can also be used with 3D but that is beyond my equipment.
Available from the link below for £199.99
www.amazon.co.uk/Buffalo-USB-Blu-ray-Writer-Drive/dp/B003ZYZASU%3FSubscriptionId%3D0EMBHYKQ67CXMH6Y6BG2%26tag%3Dgadget-xml-21%26linkCode%3Dxm2%26camp%3D2025%26creative%3D165953%26creativeASIN%3DB003ZYZASU
http://www.buffalo-technology.com/home/
Lindy ExpressCard USB 3
While USB3 native on PCs or Laptops is still rare then the way to get to use all those USB3 items working at full speed is something like the Lindy ExpressCard providing of course your notebook or PC has an ExpressCard slot.
There are internal solutions but as I was using a not that recent notebook with Vista on having an ExpressCard slot was the perfect solution.
It is 10.5x4cm at the front where the two USB3 ports are this narrows to 3.5cm at the back, more than 7cm of the length go inside the slot so you only see the last 3cm poking out showing the two USB3 slots. While this is designed for the ExpressCard34 slots there is also an adapter supplied that clips on the side enabling its use with ExpressCard54 slots.
This is true plug and play insert the card wait a few seconds and then attach whatever needs a USB3 port and that's it. If you are unaware of how to recognise a USB3 port they look the same as USB2 but the inside has a blue strip where USB2 is always black. The cables are a little different but all you need to know is 'is the inside blue'.
Doing my Internet searches found the Lindy ExpressCard/34 USB3 card at £42.99 from the link below.
http://www.lindy.co.uk/usb-3-card-2-port-expresscard-34/51510.html