Samsung SyncMaster BX2350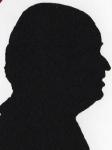 Review controls
Fancy a large monitor? How about 23 inches? This is a Full HD 1920x1080 offering, what I found surprising as I moved my 20inch panel aside to review the Samsung SyncMaster BX2350 is that it weights around half that of my own smaller panel.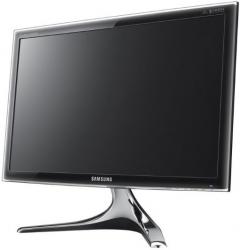 The Samsung measures 55.5x33x2cm. The stand is an inverted 'V' shape 23.5x35cm and it raises the screen 9cm above whatever you place it on.
The actual screen area is 50x28cm giving the diagonal 23inch measurement. It can display full HD 1920x1080.
One reason that it weights less is that it does not have internal speakers, the main one however is that technology moves on and my five year old unit has far heavier materials both internally, externally, and, in the stand.
It has no side to side movement nor any forward tilt but it does tilt back by around 11degrees. However as it is light it can easily be moved on the base. The inverted 'V' makes it very stable and while it might look likely to tip it will not unless you really apply a lot of force a simple nudge will not go anywhere near turning it over.
There is a simple line of five sockets on the rear towards the bottom. Audio out (no 3.5 to 3.5mm lead supplied) VGA input, two HDMI and DC input. Two cables are supplied VGA to VGA and an HDMI to Digital.
Response time is very fast at 2ms and there is plenty of brightness and contrast, I did find the backlight slightly over the top.
Towards the right bottom edge of the front are nine touch buttons to control the unit. However once you have the mix that suits you the only one you are likely to need is the on/off on the right edge very near the junction with the side.
The leftmost button enters the top menu. The second is a Customisable one that can be set either for PC settings or Audio Visual. The third and forth allow you navigate up or down the list of choices. The fifth is brightness. Sixth item is used to highlight a choice. The seventh has two modes dependant on whether you are in the menu structure or not, if the former then it selects a function, if the latter it changes the screen mode through HDMI 1, HDMI 2 and Analogue. The eight is the Auto button and I found this normally self activates but if not it will then recentre the display. Lastly the on/off switch which as stated is all that most will need.
If used with a PC then I still prefer my old 1600x1200 display as it shows more of a page. Of course if it was rotateable vertical/horizontal as a number used to be then just an increase in PC mode from 1080 to 1280 would be nirvana as 1920 depth would show so much more of a web page, but alas it is not something that is available.
For viewing DVD or Blu-ray in an entertainment mode it's a joy to use my only wish here is that it came with built in speakers. However most using a standalone machine such as the latest Sony Blu-ray that I have just started looking at would connect a full set of speakers directly to the back of the unit and just use the Samsung to show the images.
So good picture quality with plenty of brightness and contrast. Perhaps the backlight is a little much and lack of inbuilt speakers might be a problem for some. However as a backup PC monitor it works well and a lot of people would use an HDMI to HDMI cable (not supplied) to take output from a notebook to give a far larger display.
Doing my Internet searches found the Samsung SyncMaster BX2350 at a best price of £231.89 including free delivery from the first link below.
http://www.amazon.co.uk/gp/product/B003THTM7I?ie=UTF8&tag=gadge0a-21&linkCode=as2&camp=1634
I found the Samsung SyncMaster BX2350 available for $289.81 including free delivery from Amazon on the first link below.
http://www.amazon.com/gp/product/B003UUEPE4?ie=UTF8&tag=gadge0a5-20&linkCode=as2&camp=1789
I found the Samsung SyncMaster BX2350 available for €225,90 including free delivery from Amazon France on the first link below.
http://www.amazon.fr/gp/product/B003THTM7I?ie=UTF8&tag=gadge04-21&linkCode=as2&camp=1642
www.samsung.com/uk/consumer/pc-peripherals/monitors/design/LS23B5HVFH/EN/index.idx?pagetype=prd_detail