HannsG 28inch Panel HG281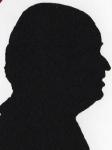 I first saw this unit last autumn and then one of those black hole moments happened and my review vanished - around the same time as a 2GB SD card without all the photos backed up – but now the panel is with me again.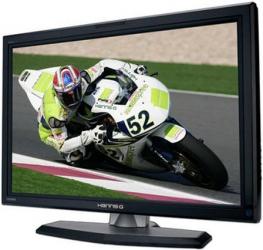 click image to enlarge
For such a large unit the HannsG HG281 is not heavy nor even that large at 67x50x13cm this includes the stand that raises the screen 8cm above whatever it is sitting on. The screen rotates around 20degrees left and right. The inner screen dimensions are 60x38cm giving the notional diagonal measurement of 27.5inches. The units weight is a tad under 11 kilos so easily moveable for all but a child.
At last a recent panel that gets beyond the 'glass ceiling' of 1680x1050 that all reasonable sized panels seems to stop at. This unit can go to 1920x1200 and it looks great, this is called WUXGA.
The connections are VGA and HDMI, it also has built in speakers and therefore has a 3.5mm socket for that as well as one for headphones/earbuds. All the connections are under an overhang and the VGA is rather hard to attach as it is the same place as the stand comes up making it rather fiddly to connect. The other connections are more to the side.
The brightness is stated at 500cd/m2. The contrast is 800:1. To me both were plenty bright enough and in fact I turned both down as at full brightness/contrast they were far too bright.
I doubt many people would use this on a desk – unless perhaps partially sighted – as getting far enough away might be a problem. However for anyone working where this was a second monitor in say a classroom or teaching environment it would be ideal.
For part of the test period I ran it on a notebook using the VGA output and this worked brilliantly for this purpose.
You can easily work with two 'Word' pages open and still have a resolution far greater than 100% and still see both pages in full. Of course the more modern format lends itself to display of DVD's and I felt it was my duty to watch several and while it is slightly less than my own TV's capability (32inch) you should be quite comfortable watching from some distance away. The stated refresh time varies between 3 and 5ms dependant on the method used for calculating.
The viewing angle is stated at 160 degrees and while this amount of side to side is maybe a little excessive there is certainly no reason to be located anywhere near straight on.
The power consumption is 100 watts and of course it has Energy Star credentials. In the classroom environment you may need the Kensington lock although I doubt anyone would be able to exit with it under their coat without notice.
I also used it with an HDMI cable connected to a Blu-ray player and was more than happy with the results I got.
Should you be in the market for a very large (27.5inch) panel that shows both PC and Blu-ray player output big enough for viewing in an average room then I think the £300 price tag is a bargain. Should you also be tired of the 1680x1050 'glass ceiling' that most panels seem to have this one breaks that figure with consummate ease.
Doing my Internet searches I found the HannsG HG281DP at a best price of £278.55 including free delivery from the first link below.
http://www.amazon.co.uk/gp/product/B000YAHWF2?ie=UTF8&tag=gadge0a-21&linkCode=as2&camp=1634
Doing my Internet searches I found the HannsG HG281DP for $399.95 including delivery from the first link below.
http://www.amazon.com/gp/product/B000TJV9KW?ie=UTF8&tag=gadge0a5-20&linkCode=as2&camp=1789
Doing my Internet searches I found the HannsG HG281DP for €415,03 including delivery from the first link below.
http://www.amazon.fr/gp/product/B000YAHWF2?ie=UTF8&tag=gadge04-21&linkCode=as2&camp=1642
http://www.hannsg.com/eu/en/ then click on products and then HG281.