Two Winners From Brando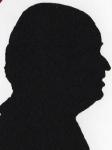 Over the last couple of years I have reviewed quite a number of items from these clever people in Hong Kong. Here I am looking at two of their best, first a three port hub and four socket card reader, second a bilingual speaking calculator.
USB 3-in-1 Rota-Rota Combo Hub
It is just ove 3cm wide and deep and 10cm long. It weights only 50 grams. There is a short 2cm USB lead that can fit into the unit when not in use for those hard to fit USB ports an extension USB cable is supplied but for those of us with two front USB ports this gives extra options.
Installation is just plugging it in and letting Windows think for a while on the three different PC's I tried it on all needed a reboot before first use the device. By default you only have one extra drive letter in My Computer. This relates to the four card ports the top two for the two most popular sizes of Memory Stick and the bottom two for SD cards and Micro SD cards (as found in most mobile phones).
The three extra USB sockets are capable of rotating 90 degrees great for those oversize items that normally hog two ports as fitting in one means the next one is unusable. The front edge has two small circular gauges showing the current temperature in centigrade and Fahrenheit. Yes the last bit is a gimmick but I do not think it adds to the price.
So without having to remove a hub or card reader you have both available in a single USB port, perhaps best the card reader only shows as a single letter in My Computer and you do not need to guess what letter relates to which card type. As soon as you add a flash/stick drive or other USB device like say an external hard disc you get an extra letter appearing in My Computer.
A 90 degree rotateable three port hub and four card ports all in one small device that can easily sit in a pocket or purse when not in use. Available from the link below at $15.50 US plus $3 US postage for any order of any size to anywhere in the world.
http://usb.brando.com.hk/prod_detail.php?prod_id=00847
USB 12-Digits Bilingual Talking Calculator
This is the size of what could be a normal desk calculator at 19x13cm it is between 1cm and 3cm thick. Mine was cream and clear Perspex in colour.
There are five rows or five 1.5x1cm buttons and above this a row of five 1.5x.75cm buttons. Towards the top is a 10.5x2.5cm display (black on grey) or with the internal light on black on blue.
It is a normal plus, minus, divide and multiply calculator with memory. It can store time and date if run on batteries (3x'AAA' not supplied) or by plugging into a computer USB port where it takes power. Should the compute be turned off then the time and date are lost if you do not have batteries inserted.
So far this is no more or less than a standalone calculator. However a clear voice speaks the numerals as you enter them – great for the partially sighted or even everyone as a check as input is done. The ladies voice can speak almost as fast as a very fast enterer. The number also shows on the display as does the answer to the sum.
While I only speak English this not only speaks English but also Chinese at the touch of a button she also speaks the latter. If I have a criticism it is that the calculator cannot be switched off, I do not mean the voice as this can be adjusted up or down but the display so a single 0 will show at all times.
This is a clear easily read and heard calculator with large easy to use keys.
The USB 12-Digits Bilingual Talking Calculator is available from the link below at $23 US + $3 US postage for any size order sent anywhere in the world