An Asus Notebook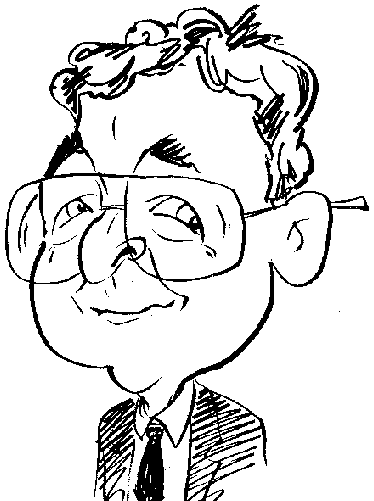 Review controls
As well as the Eee family of netbooks and the like, Asus does have other irons in the fire. There is a video phone product, developed in conjunction with Skype, and the notebook that is the subject of this review to mention but two.
Buy Now!
ASUS N80VC Laptop
£1008.89 from DABS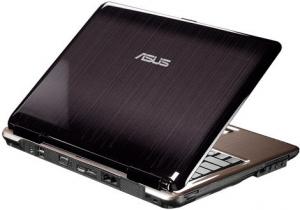 Generally when I receive a notebook for review, it has already served a similar purpose with others and arrives with the operating system up and running. However with the Asus N80V model I was granted the privilege (maybe task or something even stronger would be a better description) of working through the final stages of the installation of Vista and the accompanying software bundled by Asus.
It has been several months (and I'm touching wood and as I write this) since I last needed to install/re-install a version of Windows, whether of the XP or Vista flavour. This interval has been long enough to dull the memory of the long waiting periods as the various set-up routines are implemented before any real work can be carried out with the best that Redmond can offer. If you put together all these individual periods on inactivity as individual users watch the rotating egg-timer or mini-polo mint, I wonder how far back in the mists of time it would stretch. But back to the main focus of this review.
The Asus N80V is certainly the type of machine you would not be ashamed to be seen working on whether in the home, office or on your travels. Measuring 34 x 25 x 3.63cm and weighing 2.59kg, this piece of kit extrude more than a touch of style. From the reflective black top cover with a drizzle pattern to the shiny grey fascia, again adopting the drizzle effect, surrounding the keyboard and touchpad, this unit shouts out loud "Look at me" even before you take in the unit's 14.1-inch WXGA Color-Shine screen that displays a bright, vibrant picture of your current activity. Mounted on top of the screen is a built-in 1.3 megapixel webcam.
The keyboard, which features a number of pre-defined hot key combinations to access various features, performs well although some might find it less responsive that they would like. The touchpad features large left and right buttons situated either side of a fingerprint reader. This security feature requires the Trusted Platform Module which is disabled by default and requires a trip into the BIOS to activate it. Although hardly a fan of touchpads, much preferring a mouse, I found this implementation almost appealing.
Powering the Asus N80V is an Intel Dual Core 2.0GHz processor. This is supported by 4GB of SDRAM although, due to the 32-bit operating system's limitations, only 3GB is shown. Providing video and graphics capability is an NVIDIA GeForce 9300M GS card with 512GB of VRAM. Hard disk storage is taken care of by a two-drive system of 149GB and 139GB. Bluetooth capability is provided as standard.
Checking round the outside of the N80V reveals the various connection sockets plus a DVD Super Multi optical drive (a Blu-Ray DVD Combo drive is available but I wasn't that lucky), plus slots for a memory card and ExpressCard. Joining the memory and ExpressCard slots on the left side are the optical drive; a USB port; IEEE 1394 port; microphone input jack; and SPDIF output jack. The right side is home to a pair of USB ports. Two more USB ports are located at the rear along with the mains power sockets; external monitor connection; HDMI port; E-SATA port; LAN port; and Kensington lock port.
An easily detachable 6-cell rechargeable battery pack provides mobile power. In normal use I was getting an average three hours of use. However this time period dropped to 2 hours 7 minutes when viewing movies.
Included in the box are a two-piece mains power lead; a selection of disks for Windows Vista Recovery Media, Power2Go and an N80V drivers and utility disk; a screen wipe cloth; and various pieces of documentation. Overall this is a stylish piece of kit with a useful range of features that I would not be ashamed to be seen with. It is perhaps let down a little by a barely adequate battery life performance.
http://uk.asus.com/products.aspx?l1=5&l2=26&l3=791&l4=0&model=2577&modelmenu=1