Laser Enhanced Mouse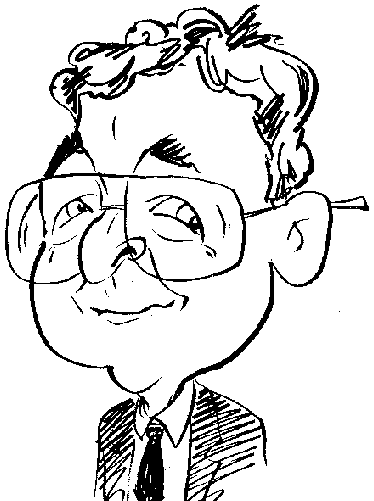 According to the nursery rhyme, there were three mice and this is the third one from Kensington.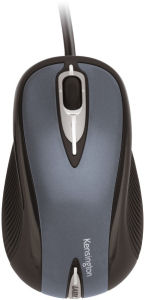 As regular visitors to this site will appreciate, Kensington, a leader in various computer related solutions, has been active recently in the development of a range of mice for the desktop user. Along with the Ci20 and Ci60 models, with Optical and Wireless Optical technology respectively, featured earlier on Gadgetspeak.com, Kensington has also launched the Si300 Laser Mouse. This is a wired mouse that connects to a USB port via a 175cm lead which should be adequate for most eventualities.
Several distinct differences between this model and the previously mentioned other two mice are immediately obvious. Cosmetically, Kensington has opted for a stylish combination of black and anthracite grey colour scheme. Polished silver metal is used for the Laser logo positioned at the rear of the mouse and as the surround for the rubber wheel which has four way scrolling capabilities. Each side of the mouse has ridged rubber panels to help ensure a comfortable grip - an important factor when being used over long periods.
Unlike the Ci range of mice, this model has been designed as an ambidextrous mouse suitable for right and left handed users. This has meant that the two side-mounted buttons, found on the other mice, are now conspicuous by their absence.
Rather than the DiamondEye® Optical technology featured on the Ci series, this mouse makes use of Laser Technology. Whereas an optical mouse will tend to emit a visible light from the sensor used by the device, laser technology does not require a visible emission. Laser technology also has the effect of improving the tracking ability of the mouse when used on a variety of surfaces by as much as 20x over that of optical technology. While I cannot confirm or reject the 20 times improvement, I certainly noticed a smooth scrolling performance and precise accuracy when using the Si300 Laser Mouse on various systems of the desktop and laptop variety.
Installing this mouse on a supported operating system (Windows 2000/XP or Mac OS X 10.2.8 and later) just requires the mouse to be connected to a USB port. It will then be recognised and ready for use. However this process was not all quick with my notebook system which took just over two minutes before the presence of the mouse was recognised and I was able to use the device to control the cursor. Software, in the form of Kensington MouseWorks, is provided. This software can be used to adjust click and scroll speed plus change the default actions for the various buttons. The Si300 Laser Mouse has been priced by Kensington at £24.99 but I found it for £20.69 from Amazon