More Evolution than Revolution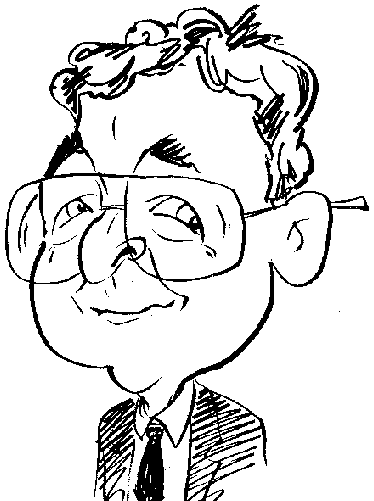 No longer satisfied with just controlling your cursor, the modern mouse has designs on your search and zoom facilities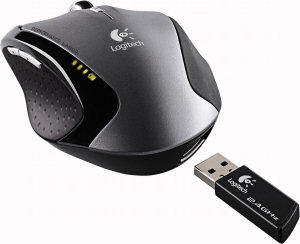 I'm tempted to say that we are about to undergo a revolution with regards to mouse technology. However it is probably more correct to use the term "evolution" despite this mouse bearing the title of VX Revolution. Designed and developed by Logitech, this product is described as a cordless laser mouse for notebooks which is not to say that this particular device will not perform equally well when attached to a desktop system.
I have to say right from the start that the "Leftie" brigade will feel uncomfortable with this revolution as it has been designed for the right handed user. Slightly shorter but a tad wider than my normal mouse, the VX Revolution fits comfortably in the hand with easily accessible controls. Decked out in matt silver with both shiny and matt black trimmings, the mouse has a thumb sized rubberised indentation on the left side that certainly helps when gripping this device. Situated at the top of this indentation are universal backward and forward controls for Internet and document navigation.
Also on the left side, but positioned on the top, is a high resolution zoom switch that can be used with any application that supports a zoom feature. A standard arrangement of left/right mouse buttons sit either side of a MicroGear Precision Scroll Wheel constructed of metal with a rubber tyre-like central area. This multi-function wheel provides horizontal scrolling using either the default ratchet mode for manually scrolling or free-wheeling through long documents. This latter mode is fast but inclined to overshoot the desired section. There is also sideways scrolling with this wheel. Switching between the two scrolling methods is achieved by moving a switch on the base of the mouse.
Positioned just behind the wheel is the Search button. This will take any highlighted text, whether from a document or web page, and use it as the criteria for your favourite search engine. If the text is from a document and an Internet connection is not currently available then your browser will be automatically fired up by this feature. While useful, I did feel that this button was positioned too close to the wheel making it easy to activate accidentally.
The supplied SetPoint 3.01 software allows you to customise various aspects of this mouse. Most of the keys can have their default action changed while you are given a choice of Yahoo! LiveWorks, Google Search or Yahoo! Search as the designated search engine. Specific settings, relating to games, can be turned on or off. The speed of zoom and scrolling with the wheel can be adjusted with the latter allowing individual settings for horizontal and vertical use.
The VX Revolution is powered by a single AA battery which is supplied in the package. The battery slots into a compartment on the base of the mouse. Logitech claim that you should get 120 days use from a single battery but remember this is just as estimate as mouse usage varies depending upon the individual user..
This optical mouse communicates wirelessly via a USB receiver. When not in use this receiver can fit into a compartment at the rear of the mouse. When the USB receiver is inserted/removed from this compartment it has the affect of turning off/on the power thus saving on battery life. Unlike some other mice that I have tested, the VX Revolution does not deactivate a Laptop's touch-pad; instead it just restricted the SetPoint functionality to the USB port. The VX Revolution mouse requires either a computer running Windows 2000/XP or Mac OS X 10.2.8. Logitech has priced the VX Revolution at £59.99 but by shopping around you should be able to purchase one for under £40.
Best price found is from Amazon at only £34.57 with free UK delivery.
Details from Logitech on the following link :
http://www.logitech.com/index.cfm/products/details/GB/EN,CRID=2135,CONTENTID=12140