Acer Travel Mate 3022 WTMi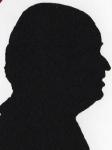 Review controls
This small notebook is powerful and is packed with loads of extras including some very useful Acer software utilities that make adjustments a breeze.
It is 30x22x3cm and weights only 1.7kilos. The screen size is 26x16cm giving the diagonal viewing size of 12inches. The screen resolution is 1280x800, given that you tend to sit quite close to a notebook it is quite readable.
First surprise it is not notebook grey but cream, when I got it others had already used it and there were a few marks on the keyboard that would probably not show if it had been grey. Even the trackpad was cream and this is my first criticism in that it was coated with some form of non slip surface and should the finger be a little sweaty then sliding around was not easy, I often found it less than easy to negotiate, however those that use an external mouse would not be concerned.
The keyboard occupies an area of 26x10cm towards the back of the space there are 85 keys of which 62 are full size. To the left of the keyboard are three LED's and on the back behind the keyboard are four browsing buttons on the left and the on/off one on the right.
The front has two small but effective speakers at either end with easy access illuminated push buttons for Wireless and Bluetooth, two LED's and then sockets for a headset and finally an infra red port. The right side has a PCMCIA slot and below this a 6 in 1 card port that cleverly shows what type of card is inserted in the My Computer view. Next a USB2 port and a full sized FireWire port beyond this is the exit vent and the air does get quite warm here.
The rear has only the DC input at one end and connector for an ACER dock on the other the battery supplied sticks out in the area in between. The left side has external VGA connector, Network and Modem ports as well as two further USB2 ports. So what have I not mentioned? Correct, there is a DVD multi drive but it is external and connects via FireWire, no external power supply is needed.
The Intel processor is T2300 duo core and can still run at 1.66GHz on battery - adjustable - it is supplied with 1GB of RAM and 89.1GB of hard disc split over 'C' and 'D', the operating system is XP Professional.
I found a normal boot took around 50 seconds while shutdown was close to 20 seconds. On batteries in light use I got around 225 minutes, with the DVD attached this fell to around 180 minutes and watching a DVD there is just about enough juice to watch a reasonable length film.
The setting module to choose screen brightness, processor speed etc is rather nice. The normal battery icon in the tray is replaced by the Acer ePower Management module that lets you select a range of settings for CPU Speed, LCD Brightness, the time of idleness to turn off the Monitor and the Hard Disc, System Standby and System Hibernation. You also have on/off choices for Bluetooth, Wireless Lan, CardBus, Lan and FireWire. You get an immediate readout of the likely time on battery with the settings as you change them as well as percentage battery remaining and intriguingly Battery Life in standby and in Hibernation. A very nice useful and easy to use module.
There is a 1.3MP camera built into the top edge of the screen and this can be rotated more than 180degrees. The one on my test unit was faulty and I only occasionally managed to take an image. There is also a dual use module called GraviSense that detects movement, one use to save hard disc damage if the unit is dropped and another to set off an alarm - if set - to sound if the unit is moved. CyberLink DVD software as well as NTI Backup and CD burning software along with a 60 day copy of Norton Anti Virus complete the software supplied.
Doing my searches found the Acer Travel Mate 3022WTMi at a best price £1064.90 from the first link below. I quite liked the unit yes it had a faulty camera and the touchpad's non slip surface was annoying but they were the only real minus points.
http://www.shopacer.co.uk/sess/utn;jsessionid=1545155ff5a6515/shopdata/Notebooks/TravelMate/TravelMate+3020/product_overview.shopscript
http://www.acer.co.uk/acereuro/page4.do?sp=page3&dau22.oid=18196&UserCtxParam=0&GroupCtxParam=0&dctx1=17&CountryISOCtxParam=UK&LanguageISOCtxParam=en&ctx3=-1&ctx4=United+Kingdom&crc=3183971280