Acer News Report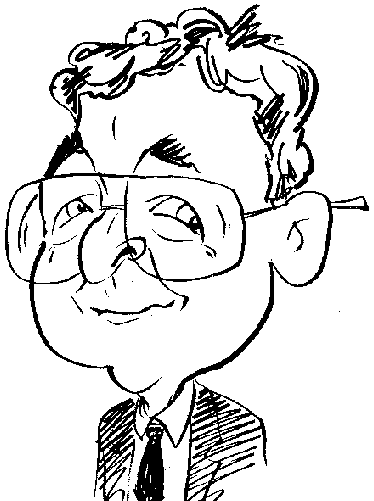 Michael Fereday joined journalists from around the world to hear about Acer's latest results and new products. More to follow.
Acer has been sounding its own trumpet with recently posted results that put some of the others in the shade as Acer has shown a 35.7% growth in the Global PC market during the second quarter of 2006. This has resulted in Acer consolidating its overall 4th position worldwide in the PC market. This position rises to 3rd when just notebooks are taken into consideration. Narrowing the geographical area to the United Kingdom shows Acer in 3rd place for desktop systems and 2nd for notebooks. These figures certainly justify the decision Acer made to move from a manufacturing standpoint to a more consumer solutions stance as the company attempts to break down the barriers between people and technology.
Acer is known as the notebook company and it is therefore not surprising that the company has continued to make new innovations in this area with its specialist Ferrari, TravelMate and Aspire brands based on either Intel or AMD processors and various graphics chipsets. With its light carbon fibre casing, the latest Ferrari models, namely the 5000 and 1000, now arrive in black with red trimmings - a marked improvement over the dominant red used with the earlier offerings. Powered by the AMD Turion 64 X2 processor, these dual-core models deliver power with that touch of class and style you would expect from kit bearing the Ferrari brand name. Both models feature the Acer OrbiCam which is a 1.3 megapixel web camera mounted on top of the LCD panel. They come with Microsoft Windows XP Home or Professional edition preinstalled along with various other third-party and Acer proprietary software.
Several new models are available in the company's popular TravelMate range (my own notebook belongs to this particular family). These range from the convertible Tablet PC TravelMate C210 right up to the Intel Core 2 Duo small office home office solution provided by the TravelMate 8210. Designed as desktop replacement models based on Intel Core 2 Duo processors, Acer offers the TravelMate 6460, TravelMate 6410 and TravelMate 3040.
These models make use of Acer's Disk Anti-Shock Protection (DASP+) technology for additional protection. This technology provides the ability to prevent hard disk shocks. Also included is Acer Gravisense technology which can detect sudden motion changes, such as a fall, and automatically retract disk heads so as to avoid surface scratches. An Anti-Theft feature can be set to instigate an alarm when the system is moved by unauthorised users. Features such as the Acer OrbiCam and various connectivity options come as standard. These three models are Microsoft Windows Vista capable and come with Microsoft Windows XP Professional.
The TravelMate 8210 has all the features mentioned previously and is available with an Intel Core 2 Duo that has either 2 or 4MB L2 cache. Weighing around 3kg, this 15.4 inch WSXGA + TFT model has the capability to provide an all-round solution whether for the home or small office environment.
Designated more as a Home Entertainment brand, the Aspire range has been enlarged with five new models that are all based on the Intel Core 2 Duo processor. These new models are the Aspire 9810, Aspire 9520, Aspire 9420, Aspire 5630 and Aspire 5680. All the models feature Acer Empowering technology which includes eNet, ePower, ePresentaion and eDataSecurity options plus the Acer Arcade software suite for managing all aspects of multimedia content. The first four models have the built-in Acer OrbiCam as standard while the 9810 and 9520 also have a TV-tuner feature. Prices, in all cases, will depend upon the exact specifications.
From October, all Acer notebooks will come preloaded with a toolbar and Start Page that are co-branded by Acer and Yahoo! Acer believes that this agreement will give extra benefit to its customers by giving them easy access to services such as Yahoo! Search, Yahoo! Mail, Yahoo! News and Yahoo! Finance by simply firing up their browser. But this is just the start of Acer's news.
http://www.acer.co.uk/acereuro/page74.do?UserCtxParam=0&GroupCtxParam=0&dctx1=17&CountryISOCtxParam=UK&LanguageISOCtxParam=en&crc=2553782219