Of MP3s, Bags and Mnemonick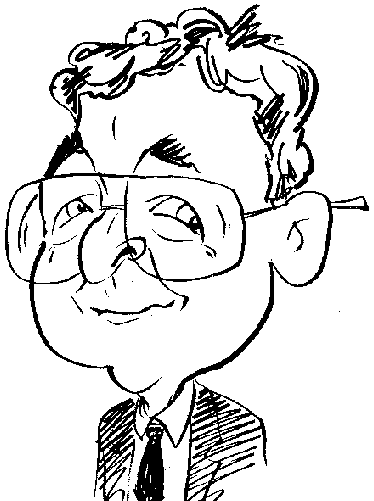 Continuing his report on Acer, Michael Fereday takes a look at some of the company's less high-profile products.
Although notebooks are central to Acer's company strategy and responsible for a greater part of its success, the company does produce other types of kit that appeals to users. Desktop systems, servers, LCD monitors, high-definition television and cameras all play their part as do MP3 players; various bags for portable devices and the new Mnemonick device. Lets take a look at the last three items to see what we can look forward to from Acer.
Quite naturally, with the emphasis Acer places on its notebook family, the company has developed a range of bags designed to protect and facilitate the transport of these valuable devices. Recently Acer has added two new lines of bags to its portfolio. These are the Prestige and Smart lines.
The AcerPrestige range consists of seven models. These cover a slip case; entry level case; top-loading case; executive case; backpack; trolley; and mid trolley. There are four models in the Acer SmartLine. You have a choice of slip case; executive case; backpack; or messenger case.
Various materials have been used in the construction of these bags and these include neoprene which is a highly flexible, anti-rip, water-resistant, shock-absorbing material; and Napa which is a light and soft leather type material. All bags come with a lifetime warranty and feature special pockets for personal items. There is also a cable loop that allows the notebook to be charged while held securely in its padded compartment.
Continuing the mobility theme, Acer has recently announced four new MP3 players. As the entry level model, the MP-120 is available in various capacities ranging from 256MB to 2GB while combining features such as digital voice recording; radio headset FM; and MP3 playing capabilities. You should be able to get 8 hours of audio playback from the device's AAA battery.
Next in line is the MP-150 which has a 1.5 inch OLED display for video and still image viewing. The device supports MP3 and WMA audio formats and has a SD/MMC slot for additional storage capacity. The unit's built-in polymeric battery can provide 7 hours of audio with the display turned off and this reduces to 5 hours when the display is switched on.
The MP-340 (a full review will follow at a latter date) comes with either 20 or 30GB of storage capacity in the form of a mobile hard disk. Supporting a range of audio formats, this device can display video in MPEG-4 AVC (Advanced Video Coding) format on its 1.8 inch LCD. A utility is provided to convert files to the AVC format. Other features include games, eBook, SD/MMC slot and digital voice recording capabilities with its built-in microphone.
Completing the set of MP3 releases is the MP-400 with its 3.5 inch colour display. The device supports a wide range of audio and video formats. It comes equipped with a SD/MMC slots and can provide 8 hours of audio or 4 hours of video from its rechargeable battery. Included amongst its I/O ports are Line In and Line Out Stereo, microphone and TV Out. All these devices come with USB 2.0 for connecting to a computer.
The Mnemonick is an Acer developed USB stick device due to appear in the near future. It allows users to associate a single PIN to all their user name and password combinations. These are stored on the device using the Advanced encryption system (Aes). The user will need to insert the device into a USB port, enter the PIN and be granted access to the various password protected services This solution is compatible with Windows 2000/XP or higher.
http://www.acer.co.uk/acereuro/page74.do?UserCtxParam=0&GroupCtxParam=0&dctx1=17&CountryISOCtxParam=UK&LanguageISOCtxParam=en&crc=2553782219