A Home Network Solution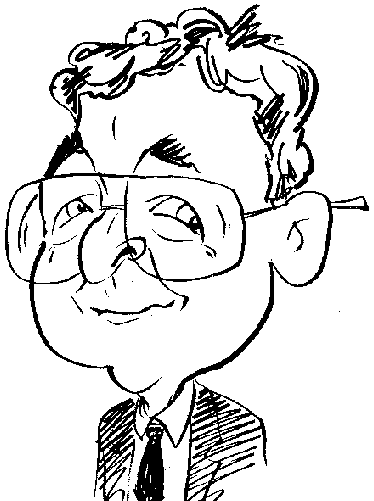 Forget cables, forget wireless connectivity, there is an alternative that involves the minimum of effort.
Network computing in the home has become fairly common. It makes sense if you have multiple computers to link them in order to increase productivity and functionality. The arrival of WiFi technology removed the problems associated with laying cables from system to system, room to room, and even floor to floor. However, despite the ease of use of this method, there are some locations that are not suitable for a wireless network. Older buildings tend to have thick walls or maybe metal mesh encased in the structure that will interfere with the wireless signal - and of course there is also the possibility that your wireless network could be hijacked by the less scrupulous members of society. Fortunately there is another route, or should I say cable channel, that can provide the conduit for linking computers together.
While not quite a case of re-inventing the wheel, devolo has come up with a solution that will make use of a cabling network that already exists in homes - that of electricity. The result is the MicroLink dLAN Highspeed Starter Kit. Compatible with Windows, Linux and Mac systems, this direct LAN kit consists of two blue adapters which plug into electrical power sockets; two three metre length Ethernet cables; and a software CD. There is also a poster showing how easy it is to set up your network but there is slightly more to it than the poster might have you believe.
Both adapters have their own ID and Mac identifiers positioned on the base of the three-pin units. Before starting setting up your network it is advisable for you to make a note of these identifiers. You will only really need to enter one of the identifiers as the first adapter will be automatically recognised as part of the initial set up.
Although not quite as simple as indicated by the poster, setting up a MicroLink Highspeed dLAN network is straightforward. You plug one of the adapters into a power socket and connect it to the Ethernet socket on your computer using one of the supplied cables. The next step involves installing the devolo software which consists of drivers, a configuration wizard and some utilities. The second adapter can then be used to add another computer or device such as an ADSL / cable / ISDN model with an Ethernet socket, X-box, PlayStation 2 or set-top box to your set up.
With additional adapters you can build up a network to suit your own needs. You will need to enter the appropriate identifier for any subsequent adapters that are used. A series of lights on top of each adapter will flicker to indicate when network activity is detected.
The maximum supported data rate for this kit is 85MB/s. However my tests fell far short of this theoretical figure. The best I was able to achieve, using just the basic two adapters over a rather old home wiring system, was 26MB/s. This should be adequate for most eventualities. Data is automatically encrypted with 56-bit DES encryption.
Earlier I mentioned that utilities were included in this package. You get three MicroLink branded utilities for use with your new network. EasyShare provides file sharing and chat capabilities enabling users to communicate with others on the network and share information. EasyClean lets you select those files stored by Internet Explorer in its normal mode of operation that you want to delete. Completing the set of utilities is Informer which displays information about the dLAN devices making up the network and current transfer speeds.
Apart from the printed poster showing a typical network set up, devolo have opted for electronic documentation and help. The user manual comes in the form of a PDF file while there is also a short video showing how to use this kit to build your network.
The MicroLink dLAN system is certainly easy to set up and the data transfer rate is reasonable. The only real downside to this method is that you are tied to a single manufacturer and it can be a little expensive. The original starter kit is priced around £115 while additional adapters will cost in the region of £69 each. System resources are computers with at least a 200MHz processor running Windows 98 or later, Mac OS X or Linux.
http://www.devolo.co.uk/uk_EN/produkte/dLAN/mldlanhsstarterkit.html