Acer Aspires to 5010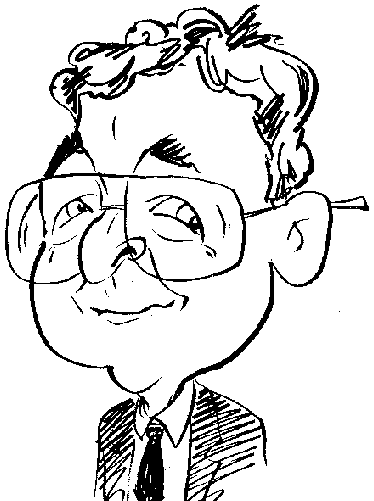 Laptops are now being considered suitable as a desktop replacement. The Acer Aspire 5010 certainly falls into this category.
The last Acer Aspire laptop I looked at (the 1690 series) was based on the Intel Centrino Mobile technology with Sonoma support. Acer, however, does not limit itself to a single chip source as can be seen with its new Aspire 5010 series. This addition to its range of laptops features Mobile AMD Athlon 64 technology with AMD PowerNow! and HyperTransport technologies backed up by 1MB of L2 cache and 512MB of RAM. While the AMD PowerNow! technology claims to extend battery life by up to 65%, the AMD HyperTransport technology sets out to simplify connectivity and improve multi-tasking capabilities.
As with the most recent Acer Aspire offerings, the 5010 series adopts the familiar Acer folio design concept. The laptop, measuring 361 x 292.5 x 47.3 (W x D x H), weighs in at a substantial 3.6kg and has a solid feel to it. This weight makes me think that Acer considers this model more as a desktop replacement unit rather than a travelling companion.
Positioned on the left side of the unit are a DVD-Dual double layer optical drive, a PC Card 5-in-1 reader slot that can also double for Type 1 and Type 2 cards, plus Firewire IEEE 1384 and Infrared ports. The optical drive is a Pioneer DVD-RW DVR-515RA model while the card reader supports Secure Digital, SmartMedia, MultiMediaCard, Memory Stick and Memory Stick Pro.
The 5010 is particularly well-stocked with I/O ports positioned along the back of the laptop. There are input/output audio jack sockets; four USB2.0 ports; DVI-D port for digital image quality; S-video/TV-out port; external display connection; Ethernet and modem ports; plus the power socket. With regards to power the 5010 comes with a fairly substantial, brick-like power adapter that needs to be placed well away from toes.
For power on the move the Acer 5010 has an 8-cell Li-ion battery that Acer rates at two hours of power. Presumably this does not include DVD playback. I was only able to get 77 minutes when playing a DVD which meant it was impossible to watch all the way through any of the DVDs that I have. When switching to audio output and more general use, my tests were in line with Acer's figure as I was able to get two hours and nine minutes of power.
The 5010 model under review has a 15.4" WXGA Acer CrystalBrite colour TFT LCD display with a resolution of 1280 x 800 pixels and support for simultaneous multi-window viewing using Acer GridVista software. Graphics are handled by an ATI Mobility Radeon X700 card with 128MB of video memory. As with the Aspire 1690, the screen does suffer from some reflection but this is less pronounced and image quality is excellent.
The laptop's keyboard has 84 keys with a built-in touch pad and 4-way integrated scroll button. Just above the main keyboard are four easy-launch keys. By default these are set for email, Internet, Acer eManager and Acer Launch Manager tools.
When it comes to communication, the Aspire 5010 provides a range of offerings. The laptop comes with a 10/100/1000 Ethernet card and 56Kbps V.92 modem. You also get 802.11b/g WiFi that makes use of Acer SignalUp technology for more stable wireless reception.
Windows XP Home edition is supplied as standard pre-installed on the unit's 80GB hard disk. Other software supplied includes Adobe Reader, Norton AntiVirus, NTI CD Maker and Acer's Arcade Multimedia software suite.
As I alluded to earlier, this laptop is more suited to the role of a desktop replacement unit when issues of weight and battery power consumption are les relevant. In that guise I can recommend the Aspire 5010 series but have some reservations regarding its use as a mobile unit. Expect to pay in the region of £970 for this laptop.
http://www.acer.co.uk/acereuro/page4.do?dau22.oid=9784&UserCtxParam=0&GroupCtxParam=0&dctx1=17&ctx1=UK&crc=704041973