A Philips 23-inch Monitor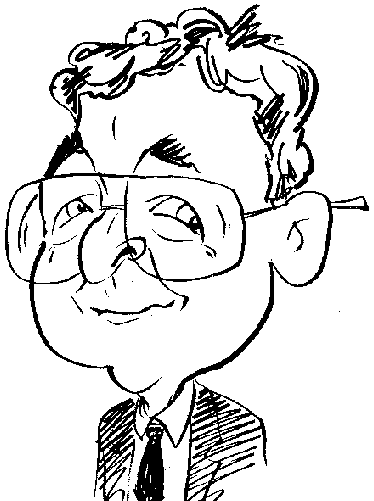 Review controls
Monitors are increasingly becoming multifunction devices as can be seen with a Philips model with a built-in USB 3.0 Hub.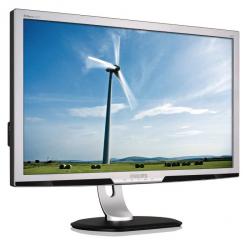 click image to enlarge
If memory serves me correct, which does happen occasionally, my first dedicated monitor had a single connection on the rear. Not only did this single input provide the conduit between the display and computer for the video signal but also the power needed to drive the monitor. Now computer displays have started to spout various physical connections to offer users a choice of facilities. Recently I reported on an AOC display with numerous connections that included power, analogue and digital input options. This model also provided the user with four USB 2.0 posts for linking different peripherals.
Now it is the turn of a display bearing the more high profile Philips name. This is the Philips 231P4UPES product. As with the previously mentioned AOC model, this Philips unit is marketed by MMD a wholly owned company of TPV.
The Philips 231P4UPES model combines a 23-inch TFT LCD panel with a USB hub. However this time the hub features the latest USB 3.0 technology. Supplied with an easily detachable stand that allows you to adjust the height of the display by as much as 130mm, the screen can be swivelled from -65 to 65 degrees and tilted through -5 to 20 degrees to suit a variety of viewing situations. There is also a pivot option that allows you to quickly switch between a landscape and portrait orientation. Included in the box are leads for power, USB 3.0 and a connection to your computer.
Setting up this display is relatively straight forward, in fact I had more trouble getting the product out of the box that when attaching the stand and various leads. I would suggest that you attach the power lead and VGA cable before positioning the display on your work space. The reason for this is that these connection sockets are concealed under a protruding panel at the rear of the display where they are not the easiest to get out as you will be working blind.
The USB ports are more conveniently positioned where they are easier to access as you add and remove devices according to your needs. These ports are arranged in a side location. You get a USB 3.0 upstream port for a direct link to your computer, two USB 3.0 downstream ports for attaching peripherals and a USB 2.0 port that could be used for a legacy device.
A CD is supplied with this product containing drivers and links to various software offerings plus an electronic version of the User Guide. Some of the software will require an online connection as you will need to download the latest version and a certain amount of patience will be called upon as some of the installation processes can be rather time consuming. This especially applies to the DisplayLink Graphics software. With this software you get the means to easily control the preferences for your display whether that is the main unit or an attached laptop. However starting the installation for this software might cause a problem. According to the User Guide you need to click on the Setup.exe file found on the CD but this file was missing on my CD. I needed to download and then install the software.
Also included as part of the software supplied with this product is SmartControl Premium which is a software utility for making adjustments to the monitor, colour tuning and other features. This software divides its functionality into Adjust, Colour, Eco Power, Options and Help categories. Each of these categories offer various sub-sections with on-screen tools for making adjustments or selection choices.
Among the more familiar and expected items in this line up of SmartControl options is PowerSensor found under the Eco Power category. When activated this feature, making use of two sensors positioned on the panel's bottom bezel, sets out to automatically dim the display when nobody is detected in front of the screen at a user-definable distance thus delivering the benefit of energy saving. You can adjust the degree of dimming in 20 degree increments. I found that the technology worked after a fashion but it was not totally accurate.
While it was capable of detecting when I moved away or came back to the screen, and so adjusted the screen intensity accordingly with an appropriate message, there would be occasions when the screen intensity was increased when there had been no apparent change in the immediate front-of-screen environment. There were also occasions when the screen dimmed and the accompanying message while I was playing a game. I eventually turned off this feature as I found its behaviour annoying.
Also on this section of the bezel, along with the speaker grill, are a series of soft touch controls for the OSD and On/Off features. Adjustments and selection can be made to items from the PowerSensor, Input, Picture, Audio and Colour sections. Specific presets can be used when switching between screens set up for tasks designated as Office, Photo, Movie, Game and Economy.
With an optimum resolution of 1920 x 1080 @60 Hz, the screen can display 16.7 million colours with a brightness of 250 cd/m2 and a SmartContrast ratio of 20,000,000:1. Image quality is fine with a range of display features to suit a variety of environments and users' tastes. I was less happy with some of the software which lacked user friendliness and managed to cause me one or two headaches in getting things to run smoothly. MMD has priced this product at £252.
http://www.philips.co.uk/c/pc-monitor/brilliance-notebook-docking-display-23-inch-58.4cm-231p4upes_00/prd/?t=overview