Black & Decker Pivot Auto Car Vacuum PAV 1205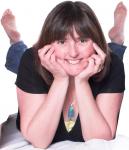 A great little dustbuster vacuum cleaner for your car which runs off the car battery and has a pivot nozzle to reach awkward places.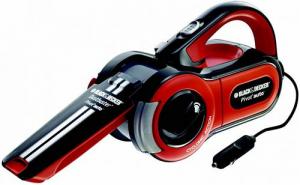 The Black & Decker Pivot Auto car vacuum cleaner is a very handy little gadget. It is so much easier to use than taking your regular home vacuum cleaner out complete with extension lead! And the suction is good for such a small unit which runs off your car battery.
The Pivot Auto has a car lighter jack, so all you have to do is plug it into the car and away you go. The Pivot name refers to the nozzle which pivots from the base to various different positions. This helps you get into awkward spaces and also means it packs away neatly. The nozzle is slim and flat which is great for getting down between car seats. There is also a hose and brush attachment which is good for getting around gear sticks and brushing the upholstery. One brilliant feature is the long lead which lets you get all the way into the back of your boot.
It's very easy to assemble, with only one attachment, and it's easy to use with just an on/off button. Cleaning is simple too. There is an easy to open lid on the side of the vacuum for emptying the contents, and the filter can be simply lifted out and washed under the tap.
The Pivot Auto should be usable for about 30 minutes before it affects your car battery if it's in good condition - but it took me less than 10 minutes to do the car anyway!
This cleaner comes with a handy black carry case, so you can leave it in the car boot for ready use.
The Black & Decker Pivot Auto Car Vacuum Cleaner can be found on-line at Comet for £34.99 :
http://www.comet.co.uk/shopcomet/product/460427/BLACK-DECKER-PAV1205-XJ
and at Amazon for £39.99 :
http://www.amazon.co.uk/gp/product/B001DZTPD4?ie=UTF8&tag=gadge0a-21&linkCode=as2&camp=1634