Barbecues - all shapes and sizes - which one for you?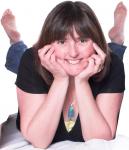 According to the Met Office we are already experiencing a hotter than average Spring, with the hottest April in 300 years (as if we hadn't noticed). This weather is likely to continue into summer, with a 70% chance of higher than average temperatures, and even a 1 in 8 possibility of a particularly hot summer – as we saw in 2003 and 2006. So it seems like a great time to be talking Bar-B-Qs.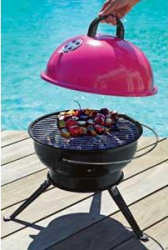 If you haven't already got one, now is the perfect time to contemplate culinary delights on sunny patios on unseasonably warm evenings. Remember that mid-summer's day is on 21st June. Evenings will get longer until then, but by the school holidays we are already looking to the nights drawing in. So get the Chef's hat on, pull out the bangers and arrange that summer party.
I've had a good look around at Barbeques and have discovered that the price range is anything from £995 for the Weber S320 gas barbecue with 3 burners and a side burner right down to the throw away disposable Barbecue from B&Q at around £8 for four! Then if you want to go all multi-purpose you can get a Chiminea - an outdoors wood burning stove that keeps you warm and comes with a little grill for cooking. Personally I think the cooking area of these is just a tad too small and alright if you want to reminisce about smoky marshmallows over a scout or guide camp fire.
If you are serious about purchasing a Barbecue here are a few things to think about:
How many people do you want to cook for?
If you regularly throw parties or have a big and hungry family and don't want to wash up loads of pots and pans, then a professional gas Barbecue may be your cooker of choice. Look out for the size of the cooking area. You'll need 1800 sq cm for 4 people or over 2500 sq cm for 6 according to the John Lewis catalogue. The aesthetically pleasing John Lewis 4 burner barbeque has a 3072 sq cm cooking area with grill, griddle, rotisseries and very smart looking wooden serving shelves. This model is £495. The largest we have come across is the Weber Gensis S320 with 4110 sq cm cooking area at £1025.99.
What are you going to be cooking?
If you're not a budding Jamie Oliver, then you may not need to rotisseries or griddle and warming areas, in which case you could treat yourself to the John Lewis 3 burner flat bed barbecue which still has a cooking area of 3000 sq cm for just £250
Is this a long term investment?
No seriously, it's one to think about the previous John Lews 4 burner barbeque comes with a 1 year guarantee, whilst the Weber Genesis S320 comes with an incredible 25 year guarantee.
How often will you really use it?
If it's only a couple of times a year, then a disposable might suit you, but then a small round charcoal grill on tripod legs may work out better, with more grill space and more stability. Argos do a nice starter set for £19.99. Yes it will rust if you leave it outside, but it's easy to store inside at the end of the year, and we have catered ourselves for a party of 30 with one of these. Admittedly, some people had to wait a long time for their food!
What is your budget?
A very important consideration with prices from £9.99 for a basic round BBQ. At the other end of the range the Weber S320 is priced at £1025
Where will you keep it?
Will it be outside for a good portion of the year? If you've spent hundreds on a state of the art barbecue you may want to think about winter storage. In any case if you are going to leave it outside for long periods of time, you need to think carefully about your purchase. We've probably all seen that long lost rusty bowl of a barbecue lingering in the garden after last season! Cookers such as the John Lewis 4 burner and the Weber S320 boast double-skinned stainless steel hoods to better withstand the weather. Of course, the more basic stay out all weather version is to build your own brick barbecue!
And what about fuel?
Your choices are pretty much gas and charcoal, both of which you need to budget for as well!
And whilst you're about it, don't forget to look for recipes, chef's hats, barbecue tools. Kebab sticks and cocktails! There's a lot to think about when you barbecue, but a little bit of planning before you buy will go a long way.