Withings Activit Pop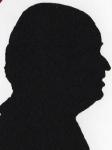 This is the latest in a range of health and fitness items. It has one distinct difference in that it looks like a standard smart analogue watch. It is quite thin, is worn on the wrist, and, to anyone else looks exactly like a wrist watch.

click image to enlarge
The strap is 25cm long and rubber although the face of it looks like leather. The watch dial is 4.5cm across and the watch is .8cm thick and only .5cm thick at the edges.
It has no winder and it does not require charging it has a large clock type battery in the rear and this is stated to keep it running for 'eight months plus'.
Apart from the stylish main dial there is a secondary dial in the right lower quadrant that has a single hand that starts at vertical and moves clockwise round to 270degrees, this feature is your diary '10,000 steps counter' this has ten graduations.
The watch vibrates as a set wake alarm time but that is about all you can tell by looking and wearing the watch. Everything else gets transferred automatically to the App which you have downloaded from the iOS or Android Play Store. To use this you will need Bluetooth 4 and although it should be available on later versions of Android 4 this never worked for me with a range of devices that require Bluetooth 4, it has however always functioned correctly with Android 5, I do not have any iOS devices but I have not any complaints from people with recent iOS items.
Given all the above I thought this was going to be my first failure as I tried several times over three days and at the vital time it always lost connection during the setup and until that is completed nothing works not even the watch telling the time as it takes that from your SmartPhone as almost the last setup step. All very frustrating and it was on what was to be my last attempt that all progressed smoothly.
The small Quick Setup Guide suggests you insert the small tool provided in the space at the rear of the dial and when it vibrates it is speaking to the SmartPhone. The SmartPhone says searching but I found that you needed to start searching before you made the watch vibrate then you could proceed but I still had problems with lost connections, so be patient. You also need to be patient when setting the silent alarm on the watch as it takes over a minute to find watch/app from there setting it up is easy. When the alarm goes off it is quite insistent and only stops after a good positive movement of your arm. One thing I miss is a luminous dial.
This is designed to be worn 24 hours a day and it is of course waterproof as my use when having a shower or bath proves, it has also been caught in the rain several times, I have not however tested the manufacturers '50metre depth claim'.
It you have suitable devices to check blood pressure and weight etc. these can also be synced to the device otherwise you can enter these manually to your free Withings account.
The Withings Activite Pop is available from the link below for £119.95.
http://www.withings.com/uk/withings-activite-pop.html then click on Store.