Sphear Earbuds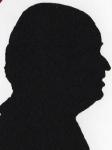 When I think of Focal I think of quality and these earbuds are rather good. However unlike a lot of items in their catalogue the price they are sold at does not make your eyes water. So these mid-priced earbuds got tested over several weeks.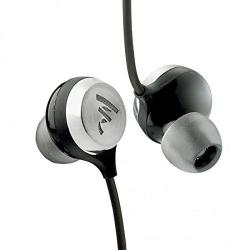 click image to enlarge
As far as I can tell these are Focal first earbuds, I know them for headphones, speakers, cinema systems and car audio.
They are 1.3metres long from earbuds to a half 'y' shape 3.5mm connector.
Unlike almost everyone else that incorporates the microphone into the same component as the track adjustor Focal keep them separate with the microphone being 12cm down from the left bud, then another 25cm on both cords join together at the track controller then another 93cm to the half 'y' connector.
As always there is a booklet of safety instructions and look carefully to find the tiny 6x8cm double sided sheet with fitting instructions for the buds and the controls on the circular fitment in the cord.
Also in the box are a range of silicon tips as well as a couple of pairs of memory foam tips. There is an airplane connector and a solid zip up case to securely carry your buds with you.
The drivers are 10.8mm electrodynamic ones which give an impressive but natural sound.
There is good bass without the exaggeration that comes with some buds.
As always I have a range of files that I use to test all headphones and earbuds and I was perfectly happy with what I heard.
With the memory foam there was some noise dampening but not to a dangerous level as you can still hear car horns and the like.
As with all earbuds I find that after a period of time my ears tend to swell a little making them a little tight to wear for more than a couple of hours.
The circular fitment allows you to answer or end phone calls on the right side and on the left side dependant on the number of touches you can play, move to the next track or back to the previous track, easy enough to master after a couple of attempts.
My tests involve the whole spectrum of music and while classical piano is acceptable to me, opera is something I try to pass over as quickly as I can, to be honest any singing –even of my Genre Jazz - is low down on my list of favourites although I can tolerate some providing the backing is acceptable. My favourite is standards and ballads as well as some blues but this is about the sound through the earbuds and that was more than acceptable. The bass was there, there was good stereo separation and all in all a good range of sound for a small pair of earbuds.
The Focal Sphear Earbuds are available from the link below for £99.95 with free delivery.
http://www.amazon.co.uk/gp/product/B011ITKLFU?ie=UTF8&tag=gadge0a-21&linkCode=as2&camp=1634