A Blood-sucking Hero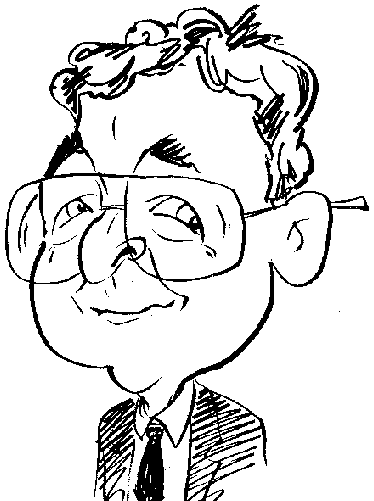 Who would have thought it! Dracula teams up with Van Helsing to thwart an attack on humanity in this next title.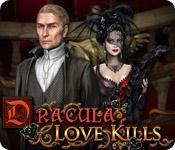 Developed by the Waterlily Development Game Studio, Dracula: Love Kills is a Hidden Object Adventure game. This game, as you have probably surmised, deals with the activities of the blood sucking Count so beloved by horror writers. However it is not Count Dracula (that's your role) who is the villain of the story for that role falls to the Queen of the Vampires who is intent on destroying the human world. In this game Count Dracula joins up with his old adversary, Van Helsing, to stop the Queen from fulfilling her dastardly scheme.
Following an animated opening sequence, laying the groundwork for this game, you arrive at the main title screen. This screen gives access to the available options, honours gained and the overall time you spend playing the game. Profiles can be set up for individual players with adjustable settings for resolution, gamma plus volume levels for music, effects and the dialogue delivered by voice actors. You can also opt to play in full screen mode and use a custom cursor that changes shape to reflect its current use.
Two levels of difficulty are available. Easy mode features an optional tutorial, additional help and hints including identifiers of objects touched by the mouse cursor, quicker recharging of the Hint tool and easy puzzles. Opting for Hard mode means no tutorial, fewer help and hint offerings, a slower recharge rate and harder puzzles.
With or without the tutorial, you meet up with your personal servant, Igor, who, while always keen to offer help, is not the brightest button in the box. There are numerous linking sessions, involving the Count and Igor, with conversations. These conversations feature both spoken and printed dialogue with headshots of whoever is speaking. Mouse clicks are required to move between each portion of dialogue and there is also an option to skip the current conversation and get back to the main action.
The full screen view of each location, featured in the game, will be overlaid with the different tools available to you. These tools appear across the bottom of the screen. Taking up a central position is an inventory with chevrons at each allowing you to scroll and view any items for which there is not initially enough room.
To the left of the inventory is the Book of Order. This contains the important elements you have found and any honours with which you have been awarded. Just above the Book of Order is a container for the vials of blood you collect. This blood is used to charge the special vampire-like abilities that can help you perform certain tasks. These abilities allows you to view objects invisible to the naked eye; lift heavy items or break objects; obtains items which would normally be out-of-reach; and shape-shift so that you can enter different locations. While blood is required to power these special abilities, they first need to be gained by collecting and then reforming pieces of various shields.
Igor, in his role as the rechargeable Hint feature, sits to the right of the inventory. A little later in the game your travelling coffin will appear alongside Igor. The travelling coffin will need to be repaired before it becomes available. When in use the travelling coffin has the ability to instantly transport you to a selected location.
The Hidden Object aspect of this game has two different formats with both being of a fairly standard variety. In your role of Dracula, you will probably be more interested in the format that involves a bottle hunt. You will need to find 15 bottles concealed within a scene with your reward being a vial of blood. The other type of Hidden Object game play involves finding the listed 15 objects within the scene. In this case your reward will be one of the items found. As usual the Hint feature, controlled by Igor, can be used to locate hard to find items.
From time to time you will need to solve a puzzle often with just three failed attempts before it resets itself. The puzzles are various in type and difficulty. I found several to be quite challenging.
Spread over six chapters, Dracula: Love Kills should provide many hours of enjoyable game play. Originally priced at £7.79 from Big Fish Games, the title was on special offer of £2.99 at the time of writing this review. The game requires a 1.0GHz processor with 512MB of RAM and 359MB of hard disk space.
http://www.bigfishgames.com/games/6704/dracula-love-kills/?pc