Psychic Detective Work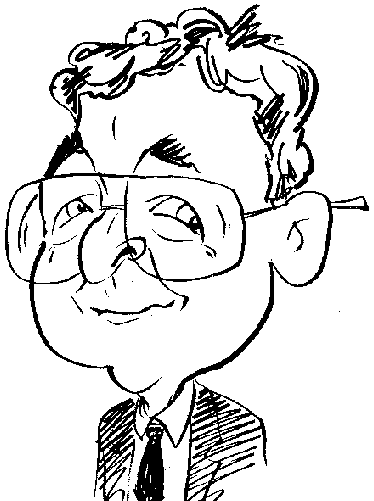 Review controls
Television continues to provide fertile ground for games' developers looking for inspiration. This is one such occasion.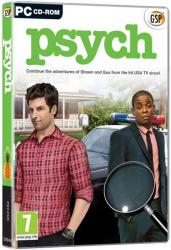 click image to enlarge
Psych, as you may guess from its title, is an offering based on the popular television series that revolves around the two central characters of Shawn Spencer and Barton Guster, better known as Gus. Shawn is a private detective who has an almost Sherlock Holmes observational skill which allows him to market himself as a psychic detective while Gus acts as a Dr. Watson type sounding-board for his theories. This game belongs to the Hidden Object Adventure genre style of game play and features still images of the main characters from the television series.
When playing the game, individual profiles can be set for different players. These profiles can include volume level settings for background music and sound effects plus playing in full screen mode with a custom cursor and a tutorial. There are three levels of difficulty. Easy level has the fastest recharge of both the Hint and Skip features with active zones being highlighted by sparkles and a glowing effect. Custom level decrease the charging speed for Hint and Skip features but still highlights active zones. When playing in Expert mode, recharging is even slower and actives zones are not highlighted.
An optional tutorial will introduce you to the various mouse cursors used in the game. There are cursors to collect items, move between scenes, interact with areas using items in the inventory and zoom into an area. You will also discover about sparkles identifying Hidden Object scenes, travel between different locations using the GPS module in your Blueberry car and talk to other characters. All the dialogue in this game is in text format printed across the top of the screen along with a headshot of the character responsible for the dialogue. Conversational interludes, which appear at every possible opportunity, can be cut short by selecting a Skip options in order to carry out other tasks.
A couple of introductory sequences are used to cover the style of game play and include some of Shawn's early training as a young boy before the main action starts. Running across the bottom of the screen is the inventory area which divides its content between those held by Gus and item's stored in Shawn's memory. Headshots for the two main characters appear at either end of the inventory positioned just above the Menu and Hint features with the latter charging to the Skip option during the various puzzling mini-games that appear throughout the game.
While the game does appear to give you a degree of freedom in the order in which tasks are carried out, this is often an illusion. You will only be allowed access to certain areas of the game once specific tasks has been carried. This even applies to the appearance of Hidden Object scenes which remain hidden until you have completed other areas of the game.
Psych presents two styles of Hidden Object game play. You will be asked to search for a test list of nine objects or find items displayed as silhouettes. In the case of the former one of the items will be listed in blue rather than black to indicate that it will be concealed until a task has been completed. You will be rewarded with one of the located objects. When all the silhouettes in a scene have been located then you will need to select the three items that are relevant clues.
From time to time the game requires you to complete a mini-game. While not being particularly innovative, these mini-games are varied both in style and difficulty. A skip option will appear after a period of time for those mini-games that prove too difficulty to solve. There is no penalty for using the Skip option.
It was noticeable that switching between scenes and location was not particular quick with the result that the screen was blank for a few seconds. There was also one occasion when an error message appeared and blocked further progress on the current profile. I was forced to create another profile in order to replay and finish the game. Overall I found the game lacked any addictive quality and was rather dull with far too many conversational interludes that seem to served little purpose other that provide padding without helping the flow of the game.
Available from the Avanquest GSP catalogue, Psych's system requirements call for a 1.8GHz processor with 1GB of RAM, 300MB of hard disk space and support for DirectX 9.1 running Windows 7 and later. Pricing has been set at £5.10.