A Light Show Speaker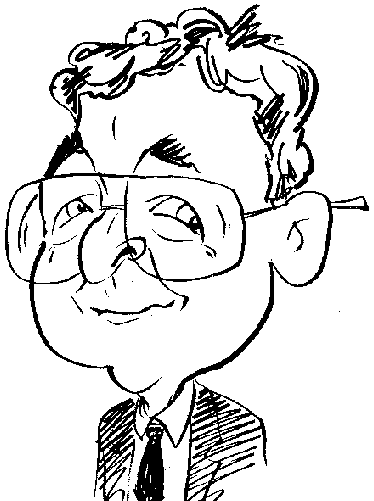 Review controls
Like many others, I'm sure, I tend to carry out various activities while listening to music being played in the background. However this next speaker unit, which is currently delivering my favourite music, has been trying to distract my attention from other tasks with a display of lights.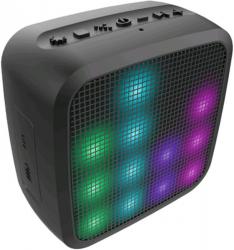 click image to enlarge
The product in question is the JAM Trance Mini which is described as a Bluetooth Wireless Light Show Speaker. Attractively packaged in a Perspex box with a yellow lever that can be used to test the product's Light Show feature while it is still boxed. Unpacking the product reveals that the speaker comes with a small pinhole type tool, short micro to standard USB lead for charging purposes and a folded sheet of paper containing instructions in a multitude of languages. Unfortunately this sheet keeps its instructions to a bare minimum. It does, however, indicate that more details can be downloaded from www.uk.jamaudio.com/manuals. While this site does allow you to download manuals for other JAM speakers, no such download is available for the Trance Mini. As a result some trial and error testing was required to access certain features of this Bluetooth speaker.
Black in colour, the Trance Mini speaker has dimensions of 90 x 44 x 92mm (H x D x W). A rubberised collar encircles the body of the speaker which has a plastic back plate and perforated front grill. Running along the top of the speaker are a series of slightly raised rubber controls. Starting from the left, these controls cover Power/Bluetooth, three Light Show selections, volume reduction, stop/start playback and volume increase.
On the left side of the speaker is a concealed compartment protected by a rubber flap. This compartment houses a 3.5mm jack socket for connecting an audio source that does not support Bluetooth. You will need to supply the appropriate lead as one is not included in the box. Next to the jack socket is a micro USB port that can be used when charging the Trance Mini's internal battery rated at providing five hours of playback. In this case you are provided with the necessary lead.
The compartment also contains a pinhole which explains the inclusion of the tool mentioned earlier. By inserting this tool into the pinhole you can switch between English, French, German and Italian for the vocal prompts issued by the speaker at relevant moments. These prompts include power on/off, Bluetooth pairing, and incoming call detected or rejected.
A fairly long press of the power button will be required when starting or powering down this speaker. Bluetooth pairing should occur automatically when the device is turned on but sometimes there was a considerable delay before the appropriate announcement was delivered to confirm the connection had been established.
Whether using Bluetooth or a wired connection, audio quality and volume levels were of a reasonable standard. I would suggest that this device is perhaps more suited for personal listening use or, at a pinch, for a group of two or three listeners in a small room. Music delivered by the audio lead will take priority over Bluetooth with its music going automatically into pause mode.
As well as delivering your favourite music, the Trance Mini can act as a speakerphone for the linked smartphone. Incoming calls will be identified by a vocal announcement followed by a ringing tone. The music being played will be faded out while the Light Show does continue. At the conclusion or rejection of the call, the music will be faded back in.
The Light Show element can call on five different colours for the displayed lights. These colours are yellow, red, green, blue and purple. There are four levels of intensity for displaying the lights. The show can consist of a single colour being replaced by a vertical or horizontal sweep, a constantly changing pattern using a single colour or a 4 x 4 grid featuring all the colours in an ever-changing arrangement. The tempo of the changing patterns is meant to be linked to whatever music is being player but I struggled to detect any difference when playing different types of music.
The Light Show aspect of this speaker is really just a gimmick that can quickly become boring especially as it is hard to make out the display during bright sunlight conditions. The Light Show feature also has a negative effect on battery performance although I was able to get over seven hours of use rather than the promised five hours. Currently on offer at a promotional price, the JAM Trance Mini is available at £29.99.
http://www.jamaudio.com/speakers/jam-trance-mini-wireless-light-show-speaker