A Human Infection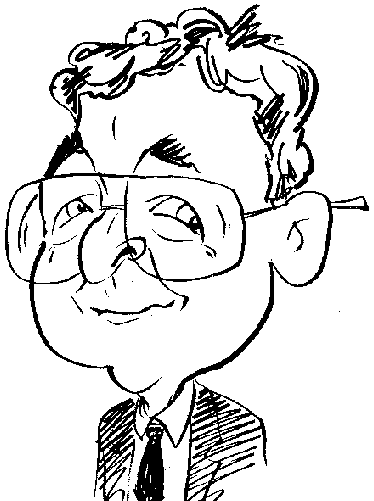 Review controls
With a title that might discourage you from installing the product, Infected: The Twin Vaccine is described on the packaging as a "spine-tingling Hidden-Object thriller". Developed by GoGii and available from Avanquest's GSP game catalogue in Collector's Edition format, this game sets you the task of searching the town of Oxford for a missing girl who holds the key to preventing a global epidemic.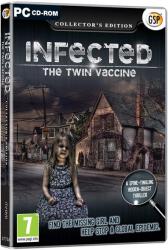 click image to enlarge
As usual with game of this type, you can set up a profile for individually named players. There is a choice of windowed, full screen or wide screen action with a custom of system cursor. Using slider bars you can adjust image quality and the volume levels for music, sound effects and voice dialogue.
You can also opt to play in Casual mode which offers a tutorial, help text and quick recharging rates for the hints and skipping mini-games plus the appearance of glints. For more experienced players there is Advanced mode which does away with the tutorial and help text plus takes longer for the other tools to become active. By selecting from the various options you can also create a custom level with your own settings.
The game's opening sequence adopts a newsreel type of approach to covering the story's background. Strangely, although dialogue is delivered by voice and test elsewhere, the commentary accompanying the newsreel appears just in text format as you learn about the appearance of a new breed of virus, a human affliction rather than a computer virus, spreading through Oxford. At this point I should point out that this is not the university city of the UK Oxford but a location in America.
With residents dying left, right and centre, six-year old twin girls, named Tiffany and Theresa Morrisey, are brought into a hospital suffering from the disease. Tiffany dies but Theresa makes a full recovery. Microbiologists believe Theresa's DNA could help provide the clue to a remedy for the disease but, mysterious, Theresa has gone missing. It is your task to track her down before the virus goes global.
Spread over six chapters, the game starts at a ranch where you are warned off by a masked individual from interfering in matters that are not your concern. Running across the bottom of the screen during Adventure mode are the options and tools available to you during the game. Arranged from left to right are a notebook, collected coins, your inventory, the hint option and a strategy guide.
The notebook automatically records discoveries and your progress while the collected coins are used to make purchases necessary to complete tasks. The inventory area holds the items found or those received as a reward for completing the Hidden Object scenes. While the hint option requires time to recharge after each use, the strategy guide shows instructions and screen grabs as to what is required next. Unlike other strategy guides, this version does not allow you to zoom into a screen grab to ascertain more information.
As your cursor moves around the various locations, it will change shape to indicate when certain actions are possible. In this way you know when you can talk to another character, examine a specific area, pick up an object or more in a certain direction. In addition the hint feature will often help in deciding how best to proceed as you move backwards and forwards between locations.
Among the objects dotted around the different locations are 28 coins. These coins need to be collected. Once collected they can be used at different points during the game such as when you need to feed a vending machine or other slots.
At various points during the game you will need to complete a Hidden Object scene set within an area featuring numerous items placed within a rather murky environment. A list of objects to be found will appear in a tabbed area that is normally occupied by the inventory. These tabs represent the items to be located and any that are classified as items once found. The items will either be listed in white or yellow. Those items listed in yellow will require an addition action before they can be selected. This additional action will involve a previously located object from the Items tab.
There is one exception to the Hidden Object game play and this occurs when you have to find the pieces of a bill that had been torn up and scattered around. Once found these pieces will lead to a mini game. Other mini games of various types appear at relevant points during the story. There are also a number of cut-scenes that help move the story along with an option to skip any that interfere with your game playing.
Set in surrounding that could hardly be called picturesque, the game's graphics are reasonable. Sound effects and spoken dialogue help add appeal to a game that is fairly challenging. Priced at £10.20, Infected: The Twin Vaccine requires a 1.8GHz processor, 512MB of RAM, 1705MB of hard disk space running Windows XP and later.
http://www.gspgames.co.uk/games/infected-the-twin-vaccine-500244?meta=hiddenobject