Defeating Davy Jones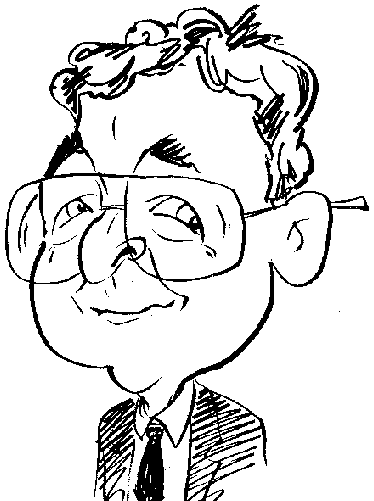 Completing the saga of the Nightmares from the Deep series is the final chapter entitled Davy Jones. Available in Collector's Edition format, this Hidden Object Adventure game can be purchased from Avanquest's GSP game catalogue.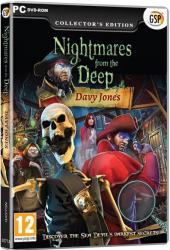 click image to enlarge
As usual with Collector's Edition offerings, Nightmares from the Deep: Davy Jones comes with a number of bonus items including the story of Stolen Treasure which becomes available once the main game has been completed. All the other bonus items of a Strategy Guide, wallpaper, concept art, music, Hidden Object scenes and, rather surprisingly, cut-scenes, can all be accessed immediately from the main title screen. The game also features a number of collectible items classified as Pirate Cards, Seahorses or Puzzles.
When starting the game you can set up individual profiles for players. These profiles can contain the volume levels for background music and sound effects plus whether to play the game in full screen mode with automatic widescreen support using a custom cursor. You also have the option to have a voice-over feature to supplement the printed dialogue.
Three levels of difficulty are available as you select from Custom, Advanced or Expert. As you would expect, in the case of Custom mode you receive the greatest amount of help with speedy recharging of the Hint and Skip features; glimmers and sparkles to indicate active zones and Hidden Object scenes; no misclick penalty for over-indulging in random mouse activity; and a map showing locations and where tasks need to be completed. Expert mode makes you wait longer for the recharging of the Hint and Skip features; offers no help regarding glimmers and sparkles; penalises you for misclicking and fails to show which locations contain tasks to be completed. Advanced mode is somewhere between the other two regarding help and assistance.
After a very impressive opening video sequence, which can be skipped if you are in a hurry to get involved in the action, you arrive at the museum which featured in the earlier titles in this series. Sarah Black is still running the museum, helped by her daughter Cory, and is about to give a presentation regarding Davy Jones who she believes was a real character rather than the stuff of legends.
However the presentation is interrupted by the appearance of Davy Jones who is annoyed that he was not personally invited to the event. So Jones gatecrashes the presentation and kidnaps both Sarah and Cory. At this point I should make clear that the Davy Jones of this game owes a great deal in his appearance and demeanour to the Pirates of the Caribbean film series. Like all the other characters in this game, Sarah Black apart as she remains out of sight, the figures are represented in full size and capable of smooth movements.
The game adopts the familiar style of presenting the various tools and options across the bottom of the screen. Taking up a central position is the inventory holding the items you collect or are awarded for completing tasks such as puzzles or Hidden Object scenes. To the left is a diary which divides its content between Notes and Objectives sections plus access to Menu options. A Strategy Guide and Hint feature are to be found on the right. Later in the game, a map feature will be added to the left side. These various features, along with the different types of mouse cursor, will be explained in an optional tutorial.
The game's graphics are certainly impressive especially with the main characters that include skeletons, a dog and massive statues that have a memory problem regarding what is needed to defeat Davy Jones. Sara will need to rescue her daughter Cory, who was tricked into signing one of Davy Jones' infamous pacts, by using the map to travel between locations carrying out various tasks. Help will be available from the other characters, including the dog, but in order to get this help Sarah will need to perform specific tasks for them.
Various puzzles are dotted through the game. These are varied in style and can prove to be difficult. In some cases, you will need to use one of the items in the inventory in order to activate the puzzle. Instructions, regarding what is required to complete a puzzle, will be shown at the bottom of the screen once the puzzle has been activated. After a suitable delay, the Skip button will become available if a puzzle proves to be too difficult.
Identified by an outbreak of sparkles, when in Casual mode, Hidden Object scenes use two different formats. You will either have to located items listed in text format or search for shapes represented by silhouettes. With text format, some of the items will be printed in cyan to indicate that an additional task will be required before they can be located. Once all the silhouettes have been located then they will merge to form an item required later in the game. An option is available to play a game of Mah-jongg instead of searching for missing items.
Nightmares from the Deep: Davy Jones is a well designed game that is both visually impressive and challenging. It should provide many hours of game play. Priced at £5.10, the game requires a 2GHz processor, 1024 MB of RAM and 1.9GB of hard disk space running Windows Vista and later.
http://www.gspgames.co.uk/games/nightmares-from-the-deep-davy-jones-collectors-edition-502573