A Touch-Sensitive Bluetooth Speaker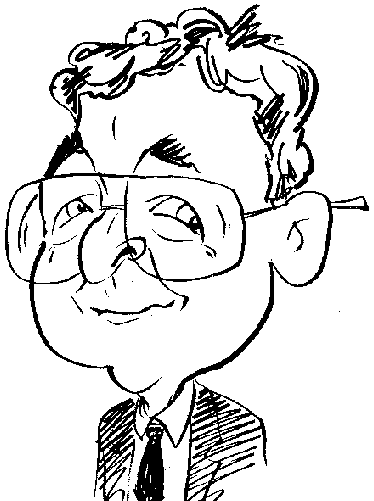 Review controls
With Bluetooth speakers now a popular option, some manufacturers are adding extra features to their offerings to make it stand out from the competition.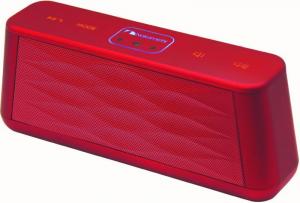 click image to enlarge
From its beginnings as a small research institute in 1948, Nakamichi has developed into a company producing design-oriented home cinema audio systems, mini Hi-Fi systems and automotive stereo product plus DVD offerings and the subject of this next review.  The product in question is the Nakamichi NBS 8 portable Bluetooth speaker.
Arriving attractively packaged, the NBS 8 weighs 400g and has dimensions of 180 x 45 x 55mm (L x W x H).  Along with the speaker unit, this packaging contains a USB lead that has a micro connection at one end with the other splitting into two separate leads each featuring a standard USB connection.  There is also an audio lead with 3.5mm jack plugs, folded instructions sheet and a soft material carry-case for keeping everything together when out and about. 
This box adopts a stubby plinth-like shape which is available in a choice of matte silver, black or red.  Patterned grilles cover the front and rear of the device while the base of the unit is constructed of rubber to ensure that the unit has a firm base that should not suffer from slipping or sliding on whatever surface it is positioned.  As well as providing a secure base for the speaker, the rubber base contains a flap that reveals a micro SD slot for inserting a memory card containing music files.
Located at the rear of the speaker are connections for micro USB, when you need to recharge the built-in Li-Ion Polymer battery, and for linking an MP3 player to the unit via the Line In socket plus the power button.  The speaker's various controls are arranged across the top of the NBS 8 in a panel.  On the left of this panel are the controls for play/stop/phone plus changing the input mode between Bluetooth, Memory Card and AUX.  Volume increase and decrease controls are located on the right.  These controls are of the touch-sensitive type with just a light tap being required. 
Taking a central position on this panel is a motion sensitive and LED indicator area.  Depending upon the mode this area will glow a different colour and allow you to move to the next or previous track with a wave of the hand.  There is an option to work with this motion sensor mode turn on or off.  In my case I quickly switched it off with a quick press of the power button.  My reason for not using the motion sensor was that I found it highly sensitive with no option to adjust it.  Even a slight, and often accidental, movement would cause it to react.
When powering on the NBS 8 it will automatically look for a Bluetooth connection with a vocal announcement.  A second announcement will be made when a connection is achieved with a paired device.  It will also check for the presence of a micro SD card with appropriate content and switch to SD card mode if one is found.  For use of the AUX connection, you will manually need to select the mode from the appropriate control.  As mentioned earlier a coloured light is use to identify each mode.  Not unnaturally blue is used for Bluetooth while orange acts for both AUX and memory card modes.
Apart from the motion sensor, which limits its functionality to Bluetooth and memory cards, the other controls are available across the board.  You can adjust the volume level plus start and stop playback from Bluetooth, memory card and AUX although with the latter it merely blocks the audio from the connected MP3 player which continues with its output but without the benefit of the 2 x 3W speakers in the NBS 8.
While the battery was being charged a small LED would glow red.  This light changes to green once the device is fully charged.  Nakamichi has rated the battery as being able to provide approximately 5 hours of playback time.  However my tests, which consisted on playing music delivered via Bluetooth, resulted in playback being available for 11 hours 20 minutes before the vocal announcement that a recharge was needed.  This test did not include any use of the NBS 8 for hands-free speaker phone use.
Audio quality was of a reasonable performance with enough volume for small to medium, sized rooms or outdoor use.  As mentioned earlier, the NBS 8 is available in a choice of Black, Red or Silver.  It is priced at £69.99 from Nakamichi