A Double Package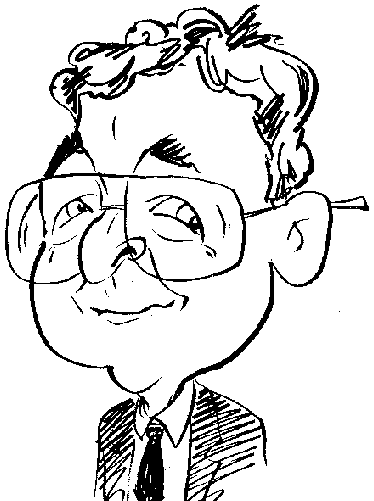 Focus Multimedia has bundled together two titles from the Big Fish Games Fear for Sale series of Hidden Object Adventure offerings. The games forming this bundle are Sunnyvale Story and Nightmare Cinema with both titles being based on mysterious disappearances.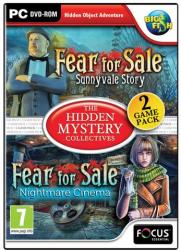 click image to enlarge
In Sunnyvale Story you take on the role of a journalist who turns up to report on the discovery of a dead body in mysterious circumstance in Sunnyvale. However, as soon as you arrive in Sunnyvale, you are warned off by the mayor of the town although the local sheriff is far more welcoming. He seems keen for you to continue your investigations into the death and other events that are affecting the community in this Hidden Object Adventure game.
When starting the game you will need to enter your name to record your progress. You can then make various adjustments to the game's settings. Individual volume levels can be set for background music, sound effects and voice dialogue. You can also opt to play in full screen mode and use a custom cursor that indicates when different actions are possible before deciding on Regular or Expert difficulty level. With Regular mode you get a faster charging rate for the Hint and Skip features plus sparkles to indicate active zones. There is a slower charging with Expert mode and no helpful sparkles.
As mentioned earlier, the mayor is hardly pleased to see you. Like other characters that make an appearance during the game, the mayor is a full animated 3D model with his own voice delivering his dialogue. The dialogue is duplicated in text format which is displayed at the bottom of the screen. An option is available to skip each dialogue sequence and the animated cut-scenes that appear from time to time linking together sections of the story line.
In Adventure mode your available tools are arranged across the bottom of the screen. On the left is the Journal which records the discoveries you have made. Taking up a central position is the inventory. In some cases you will need to combine items in the inventory before they can be used. The Hint feature sits on the right and will automatically be replaced by the Skip option during the puzzles which are dotted throughout the game. The puzzles are varied in style and difficulty levels.
Hidden Object game play follows the fairly standard pattern. You are presented with a text list of objects to locate within a cluttered scene. Items in the list coloured green will require an additional action before they can be located. You will be rewarded with one of the items at the completion of each Hidden Object scene.
The game is spread over six chapters covering scenes such as an amusement park, church, supermarket, ghost house and a train. The various scenes are well drawn with appealing animations and appropriate sound effects. A fair amount of backtracking will be required as each location needs to be visited more than once. As there is no map feature, it is helpful to create one yourself. It was noticeable that there was a delay when moving between certain scenes. These delays became more obvious towards the rather disappointing end of the game. I also felt Sunnyvale Story was a little short on content.
In Nightmare Cinema you are cast in the same role of a journalist who has built up a reputation for solving mysteries. You are called in by Lily Thomson to investigate the disappearance of her fiancé Adam who works with you at the Fear for Sale magazine. Adam has not been seen since he attended a special screening of a film at a cinema that had been closed down for years. Following Adam's disappearance, Lily received a ticket to attend another special screening but she hands the ticket to you to investigate what has happened to Adam.
Nightmare Cinema allows you to make adjustments to the volume level, environment, sound effects and voice. Other options include playing in full screen mode, using a custom cursor and selecting the difficulty level from a choice of four. With the Casual level you get a faster recharge of the Hint and Skip features, helpful sparkles and no penalty for overdoing random clicking during Hidden Object scenes. Moving up to Normal level, the recharging takes longer, sparkles are retained but there is a penalty for mis-clicking. The Hard game level does away with Hints and the option to skip a puzzle plus there are no sparkles but there is a penalty for mis-clicks. A Custom level lets you cherry pick from the various settings.
While Nightmare Cinema follows the same pattern of Sunnyvale Story with a mixture of puzzles, Hidden Object scenes, adventure game play and animated dramatic linking cut-scenes, it does add a couple of extra features not seen in the previous title. Positioned just above the Hint feature is one that contains a map. This map will show you the available scenes while pinpointing your current location and identifying those scenes where a task needs to be performed. The map can also be used to transport you between scenes.
The other new addition concerns Hidden Object scenes. Again you need to locate items in a text list with those coloured green requiring some type of action before they can be found. One of the items will be your reward for completing the scene. As an alternative to searching for items, you can opt to complete a jigsaw made up of a grid which you need to fill with pieces appearing at random along the side of the grid. The Hint feature will still work by pairing one of the pieces with its location on the grid.
One other difference with this game is that the characters are more cut-out cardboard like rather than the rounded figures in Sunnyvale Story. As with Sunnyvale Story, I felt that the game lacked a little in content. The content was fine but there should have been more. Fortunately you do get two titles in this package.
Focus Multimedia are offering this double package for £10.20. System requirements call for a 1.6GHz processor with 1024MB of RAM and 1938MB of hard disk space.
http://focusmm.co.uk/shop/The-Hidden-Mystery-Collectives-Fear-for-Sale-2-3-pr-2013.html