Double Azada Adventure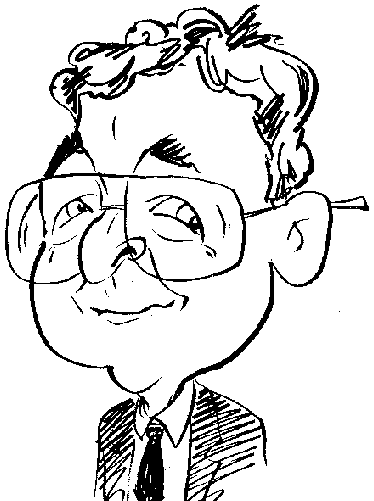 This next Focus Multimedia offering bundles together two Big Fish titles that feature a magical world.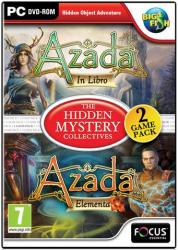 click image to enlarge
Azada is a book but not the kind of literature you could borrow from your local library or purchase from your friendly book store. No Azada is a book that contains the magical world of Azada which is under the protection of Guardians. All is well until the uncle of one of the Guardians decides to take over. As you are the Chosen One, you are summoned by Titus (the Guardian whose uncle is causing all the problems) to help save the world in a series of Adventure titles from Big Fish Games, two of which have been bundled together by Focus Multimedia and form the focus of this review.
In Azada: In Libro you are summoned to discover what has happened to some of the Guardians who have gone missing. You have been charged with getting control of their special keys before they fall into evil hands. As usual with games of this genre you can make adjustments to the volume levels for music and sound effects with the latter including the spoken dialogue used throughout the game. There is also the option to select from the three difficulty levels with this game. Depending upon your choice of Casual, Advanced or Hard game play, the Hint and Skip options will recharge at different rates while other types of help in the form of sparkles to indicate active zones will only be available in Casual mode.
Your view of the action will be overlaid by the various tools at your disposal. Taking up a central position across the bottom of the screen is the inventory storing the items you collect or receive as a reward for completing tasks. On the left of the inventory is a diary recording your discoveries and progress while the Hint feature (replaced with the Skip option when relevant) and a box to store the special keys are on the right.
As you move around the different well designed scenes that are spread over three worlds accessed through portals, your mouse cursor will change to indicate when different actions, such as move in a certain direction, pick up an item or examine an area, are possible. When you meet other characters, including Titus who sets you on your mission and keeps popping up from time to time, they will deliver their information with spoken dialogue which is duplicated with on-screen text. You can either sit back and listen to them or click on the Skip Conversation option to quickly move on to the next section.
Rather than include Hidden Object game play during your search for the missing Guardians and their keys, Azada: In Libro has more puzzles than usually feature in such games. These puzzles are varied in style and often challenging so you might be tempted to use the Skip option which replaces the Hint feature. Often the successful completion of a puzzle or mini-game will result in you receiving a reward in the form of an item or piece of equipment that will be required later in the game. Puzzles are also used to block your progress into another area until they have been solved or you have selected the Skip option if one should prove too difficult.
The second Azada title in this bundle is subtitled Elementa. Once again you are called upon in your role as the Chosen One to sort out the problems caused by Panoptes, Titus' uncle. With this game you can adjust the volume levels for music, sound effects and voice. Although there are the same three difficulty levels, Hard game play has been renamed Fearless Hero.
The actual make up of game play has altered slightly although many aspects remain the same. Rather than operate on your own, with this game you have a pet to keep you company. You can name your per, decide on its age and birth place plus customise its appearance. Here are coins scattered throughout the game that you can collect and then use to buy clothes for your pet. Along with your pet you also have a magic bottle which can be used to reveal hidden elements and clear away magic spells. Other differences include the key box being replaced by an amulet box and a map that will transport you between locations.
Mixed in with the various puzzles and mini-games are a number of Hidden Object scenes. These interludes follow the familiar pattern of presenting you with a text list of items that need to be located within a cluttered area. Items coloured red in the list will require an additional action before they can be collected. These actions could involve painting an item, joining two items together or turning the pages of a book.
Again you will have a series of tasks to perform as you meet with various characters and listen to the information they have. Often you will need to complete a task for them in order to receive a gift that will be required later in the game. All conversations are provided by a real voice and printed as on-screen text.
While the pet and magic bottle features plus the occasional Hidden Object scene were welcome additions to the game, I have a slight preference for Azada: In Libro which tended to fit better together and has a stronger graphics feel to it although both titles are visually impressive and challenging enough to keep you playing for several long sessions.
The two title bundle is priced at £10.20. System requirements call for a 1.4GHz process with 1280MB of RAM and 1360MB of hard disk space running Windows XP and later.
http://focusmm.co.uk/shop/The-Hidden-Mystery-Collectives-Azada-3-4-pr-2018.html