Hidden Files: Echoes of JFK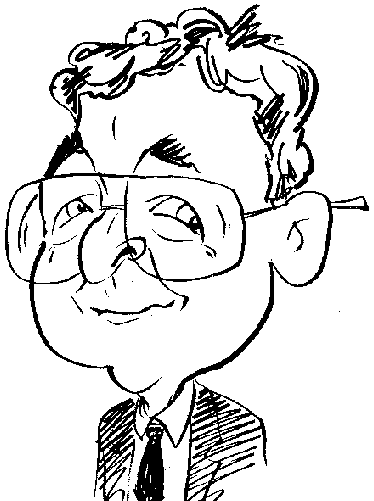 With the various conspiracy theories, the assassination of J F Kennedy is an obvious target (no pun intended) on which the developers of games can base their work. One example of this is Hidden Files Echoes of JFK. Available from Avanquest GSP label, this game sets you the task of investigating more modern day events that are meant to have a connection with the assassination of JFK on the 22nd of November 1963.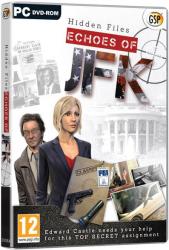 click image to enlarge
This Microids Games For All title of Hidden Files: Echoes of JFK is the result of collaboration between MZone Studio and Anuman Interactive. The game comes with a disclaimer stating that "While the situations described in this video game are partly inspired by real events and real persons, living or dead, they remain purely fictional". In other words, this is a game pure and simple rather than a serious investigation into that day in 1963.
From the game's main title screen, you have the opportunity to make some minor adjustments to the game's environment. Rather than adjust the volume level for background music and sound effects, this game just offers you the chance to either keep these features active or turn them off totally. You can also opt to play in full screen mode. Your chosen settings and progress in the game will be saved under a named profile.
The game opens with what might appear to be a car accident or something more sinister. Naturally it is the latter situation otherwise there would be little point in delving further into this title. A switch to the White House following the car incident covers a conversation between Edward Castle, the FBI Director, and the American President who bears more than a slight resemblance to the current incumbent, Barrack Obama. This conversation between the two men reveals that the occupant of the crashed car was the now deceased Jack Olsen, a journalist who had been taking a fresh look at the Kennedy assassination and might have come up with some new information.
The two participants in this conversation show no sign of emotion while discussing this event. They are totally static apart from some lip movement which might or might not be in synch with the printed dialogue which appears across the bottom of the screen. Following this meeting you are assigned, in the role of FBI Agent Jane Sully, the task of investigating Olsen's death and his research into the assassination of JFK.
As with the initial meeting between Castle and the President, the scenes that follow are extremely static for the most part as you begin your investigation that opens with the vital task of finding an ink cartridge for your printer. A faintly glowing arrow cursor will indicate possible areas of interest or the direction in which you should move. Sparkles are also used to draw your attention to areas such as those containing a Hidden Object scene.
With Hidden Object scenes you work from a text list of objects which you will need to find. These objects are concealed within cluttered scenes. Often the items are either small or positioned in the shadows and/or behind other objects to make discovery more difficult. Any item coloured red in the list will require an additional action, such as opening a drawer or box, before they can be found. After finding all the items in the original list, you will need to find one more which becomes your reward.
Snippets of information are included in Hidden Object scenes and elsewhere. When clicked on, these snippets will provide details regarding JFK of which you might not be aware. For example these snippets mention an early illness that could have been fatal to the young Kennedy and his first love who was suspected of being a Nazi spy.
From time to time you will need to conduct experiments as you check out the various items of evidence that comes your way. In some cases you will need to be fairly precise with the positioning of your mouse cursor when carrying out these experiments. Unlike many other games, when moving items in this game you need to physically drag objects by holding down the left mouse buttons as you move the object to where it will be put to a specific use.
Occasionally puzzles, identified by a shadowy jigsaw piece, will need to be solved. In most cases these puzzles will fit in with their position in the game as you match fingerprints or arrange sound waves. Generally the puzzles were reasonably challenging.
Taking up a central position at the bottom of the screen during investigation sessions is the inventory. This remains hidden until you click on it. As mentioned earlier, items in the inventory will need to be dragged from their resting place to where ever they are required in a scene. On the left of the inventory is the main Menu while the right side holds the Hint feature and your Classified folder containing the information you discover.
Echoes of JFK is a game that I felt lacked any addictive quality. It is a game that I could easily put down to get on with other tasks without a moment's hesitation. Playing this game felt more like hard work than enjoyment. Game requirements call for a 1GHz processor with 2048MB of RAM and 1GB of hard disk space running Windows Vista and later. This game has been priced at £10.20.
http://www.gspgames.co.uk/games/hidden-files-echoes-of-jfk-501833?meta=hiddenobject