Mountain Trap: The Manor of Memories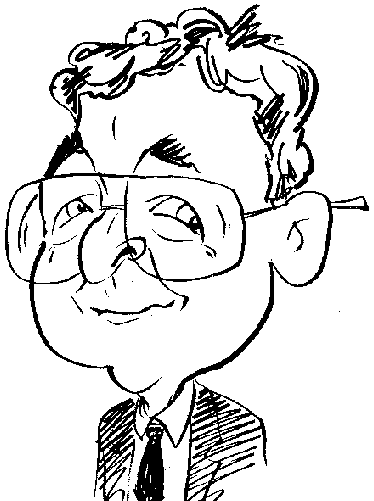 Review controls
It was meant to be the holiday of your dreams. But events did not turn out as expected. The result of this misadventure is Mountain Trap: The Manor of Memories. This is a Hidden Object Adventure game developed by Color Brush Studios and originally published by Alawar Games. This title is now available as part of Avanquest's GSP extensive catalogue of titles.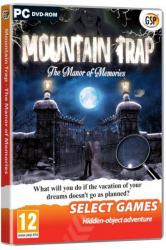 click image to enlarge
It all started when you and your friend Amy decided to take a skiing holiday at a little known resort as you tackled the Ardennes Peak. One of the attractions of this location, apart from the skiing facilities, was the Manor of Ardennes. This rather old building had a long history that is based around the story of two young lovers who were torn apart by a magic spell. Whether truth or fiction, your curiosity was aroused especially when, on your first skiing outing, you become separated from Amy who then goes missing. It is up to you to discover what has happened to her and hopefully rescue her from whatever danger she has encountered.
When setting up the game, you have the option to adjust the screen brightness level. This does give a clear indication that some scenes will be rather dark, making it difficult to identify some of the objects within scenes. Even with the brightness turned up to almost maximum, I was often struggling to find item that were required later in the game or to complete Hidden Object scenes. For me the darkness was decidedly overdone.
Other adjustable options available include the volume levels for music and some very realistic sound effects such as filling containers with liquid with the result that a toilet break was often called for. You also have the choice of playing in Casual or Advanced mode. In the case of the former, you have sparkles identifying interactive areas, a faster charging of the Hint and Skip features plus not being penalising for over-indulging in random clicking. There are no sparkles, a slower charging of the Hint and Skip features plus you will be penalised for random clicking in Advanced mode.
An optional tutorial, which is fairly strict in what it will allow you to do, is available for initial help. This feature will point out the different types of mouse cursors indicating when specific actions are available plus the tools at your disposal when playing the game. Arranged across the bottom of the screen is your journal which records your progress and thoughts on the left, a centrally positioned inventory with a task list and Hint feature on the right. There is no map feature to help you explore the neighbourhood nor a Strategy Guide in case you get stuck with this particular title.
A certain amount of moving backwards and forwards between locations is required as you track down items to help complete tasks later in the game. I can not help but wonder why it is that the snow, especially in the early stages of the game, always appears untouched despite the number of journeys that you make over similar routes. But then I have not taken into consideration that this is a game, and like a dream or nightmare, anything is possible.
While there is plenty of virgin snow, it takes a while before any other characters, mainly of the spirit variety, make an appearance and help provide background information regarding the story line. These sequences are represented in a letter box style view with the printed dialogue appearing, telly-text style, across the bottom of the screen. One nice touch is that your profile name is used to indicate your responses. If you attempt to skip any of these linking sequences, you are advised that they contain important information that you should not ignore. How valid this advise is, is hard to say but I was sorely tempted at times to press the Skip option in order to get back to the main action.
As you explore the 40 locations that are spread out over the seven chapters making up this game, there are numerous Hidden Object scenes to be tackled. These scenes tend to suffer more than the rest of the game from badly lit areas making some of the objects almost invisible. You will either need to locate at the items presented in a text list or match up items with various silhouettes. Any item in the text list coloured orange will require an additional action before it can be selected.
While all the text items are displayed on a single screen, the same is not true of the silhouettes. Some of the silhouettes only appear once space is made available as other silhouettes are matched and then disappear. You will be rewarded with one of the items when a Hidden Object scene is completed.
A series of mini-game style puzzles are dotted throughout the game. Generally these mini-games are not all that challenging nor are they innovative although some effort has been made to ensure that they fit in with the style of the game and the situation in which they are used.
Overall I feel that this is an average game that is reasonably challenging without being outstanding. It failed to grab and hold on to my attention. I keep thinking of those scenes with missing footprints in the snow and then I wonder about a resort where there appears to be no staff or other guests to make an appearance. It is also a pity that this game limits you to text rather than spoken dialogue.
Price at £5.10, Mountain Trap: The Manor of Memories requires a 1.2GHz processor with 1024MB of RAM and 780MB of hard disk space running Windows XP and later.
http://www.gspgames.co.uk/games/mountain-trap-the-manor-of-memories-501594?meta=hiddenobject