What Jack Did Next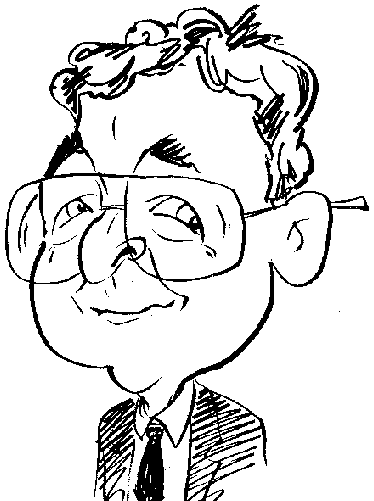 This is one of those occasions when a game arrives for review just after seeing a film based on the same subject matter that was the prequel to the game.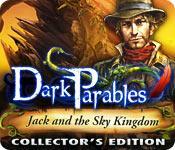 click image to enlarge
The sixth title in the Dark Parables series of Hidden Object Adventure games is entitled Jack and the Sky Kingdom developed by Blue Tea Games. As usual with Dark Parable titles, the game's designers have taken a well known fairy story and looked to see what might have occurred after the original tale had ended. In the case of Jack and the Sky Kingdom, the game takes a look at what might have happened following the chopping down the beanstalk so separating the earthly and sky based environments.
Available in Collector Edition format from Big Fish Games, Dark Parables: Jack and the Sky Kingdom comes with an integrated Strategy Guide and various bonus items which become accessible as you make progress in the main game. Puzzles can be replayed once they have been tackled in the main game while the same approach can be used to check out the video sequences that are used throughout the game to link together sequences. You can also check out wallpaper, music, concept art and certain narrated fairy tales. There is also a bonus game of Rumplestiltskin and the Queen which can be played once the main game has been completed.
Before embarking on the main game, you can make adjustments, using slider bars, to the volume level of music, ambience and sound effects plus the gamma level which affects the brightness of the screen. The fairly standard three modes of difficulty are available. You can select from Casual with quicker recharging, puzzles which can be skipped if too difficult and sparkles to identify puzzles and Hidden Object scenes; Normal mode with slower recharges and fewer sparkles; or Hard mode which has no hints or sparkles and does not allow puzzles to be skipped. I should add that the Hidden Object sparkles have more in common with a 3-leaf clover appearance that anything else.
An optional tutorial is available to lead you through the game's features and modes of operation. Various tools are laid out across the bottom of the screen when in adventure or discovery mode. A centrally positioned inventory has chevrons at each end allowing you to scroll through those items that can not fit in a single screen. Sitting in the lower left corner are the Hint feature and a link to the various parables you reveal by collecting tokens. The right corner holds the map feature which is little more than a series of linked boxes showing your current position and the location of an outstanding task. Next to the map is the Strategy Guide covering the main game, bonus game and various other items.
Your mouse cursor will change shape to indicate when certain tasks can be carried out. In this way you will know when you will be able to zoom in for a closer look, pick up or interact with an item, move in a particular direction or converse with one of the other characters. Actual voice actors are used to deliver the dialogue for these one-sided conversations as you have nothing to say.
Although the game is about the further adventures of Jack of beanstalk fame, this is not the role you take on in this game. You are the world-renowned Fairy Detective sent to solve the reason why bits of the Sky Kingdom have started to break away and fall downwards causing untold damage to the ground below and its residents. You are the one who needs to do all the work while Jack pretends he is in charge.
Numerous Hidden Object scenes are dotted throughout the game. These all take on the same format by presenting you with images of items you need to locate within the current cluttered scene. These items are divided into three sections. As each section is completed the items merge together to form a particular object. In some cases the items you need to locate will be hidden and you will need to reveal them. Your mouse cursor changes to a Hand shape when over an area concealing a particular item. Once all three objects are formed they then merge together to create something you will need later on in the game. It is added to the inventory.
The game features a range of puzzles some of which were fairly new to me. Instructions for these games are kept to a minimum and this can add to the frustration that can arise when tackling these tasks. In most cases I was able to solve the puzzle without resorting to the Skip feature which causes the Hint feature to be deactivated for a short period. There were a couple of occasions when the temptation proved too strong.
As well as tackling the Hidden Object scenes, solving puzzles and completing the game, you need to be on the look out for the tokens that allow you access to the parables included with this game. There are also a 20 cursed objects concealed within the game. A cursed object has the capability to change shape. As I was unable to locate all these objects, I have no idea whether finding all of them opens up anything extra or not.
Dark Parables: Jack and the Sky Kingdom is a well designed game with some great graphics, animations and cut-scenes. It is hard to fault the game other than it lack the ability to fully draw me into its story line. It was a game that I could stop playing without any moment of regret as other issues needed to be tackled (food, sleep etc.). Big Fish Games have priced this title at £10.80. System requirements call for a 1.8GHz processor, 512MB of RAM, 992MB of hard disk space with support for DirectX 9 running Windows XP and later.
http://www.bigfishgames.com/download-games/26021/dark-parables-jack-and-the-sky-kingdom-ce/index.html