Stolen Memories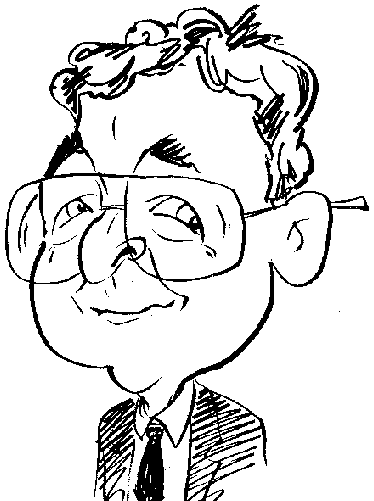 Set in a nightmarish world, this next title sets a mother against a clown in a battle over a husband and a daughter. Just who will win?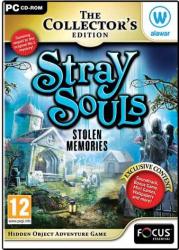 click image to enlarge
Released as a sequel to Alawar's Stray Souls: Dollhouse game is Stray Souls: Stolen Memories. This Hidden Object Adventure game is now available as part of the Focus Multimedia extensive game catalogue in Collector's Edition format. Along with the main game, this offering contains a range of bonus items made up of wallpaper, concept art, music, character art, video clips and mini games. While you can access the wallpaper section immediately, the other items require the main game to be completed and, in some cases, a bonus chapter to be also completed. There is also an integrated strategy Guide covering the 14 chapters making up the main game.
Before getting down to the action, you can create a named game profile with adjustable volume levels for music and sound effects plus whether to play in full screen mode. Other options include using a system cursor and low quality graphics plus a choice of difficulty levels. With Casual mode the Hint feature takes 30 seconds to recharge while there is both a useful tutorial and highlights to identify interactive areas. Expert mode does not have a tutorial or highlights and there is a two minute wait for the Hint feature to recharge.
In this excursion into the nightmarish environment of Stray Souls, you take on the role of Rose Carter whose husband, Brian, has disappeared a year ago. Matters are made worse when her young daughter, Julie, also disappears as they set out to track down Brian following a mysterious video message from him. Similar video sequences with overlaid animated characters and dialogue provided by voice actors to accompany the printer text, are used throughout the game to help the flow of the story. Mouse clicks are required to move through these sequences and there is a Skip option.
Well drawn full-screen views of the various scenes are overlaid across the bottom by the tools and facilities available to you. Situated in the lower left corner are the Menu, Strategy Guide and Doll House options. Unlike many Strategy Guides I have seen, this one just shows a series of numbered screen thumbnails that show the steps that need to be taken to solve a particular puzzle or action. The Doll House, which you can examine at any time, opens automatically whenever you collect one of the miniature figures that need to be placed in the correct position within the Doll House. You will then be shown a short animated sequence of some event in the past that provides background information.
The lower right corner contains the Hint feature and your Journal/Map resource. As mentioned earlier, the Hint feature will need a set amount of time to recharge after each use. The Journal records your discoveries and progress while the Map can be used to transport your character between locations. Taking up a central position is the Inventory with a lock/unlock feature so that is can always remain visible or only appear when touched by the mouse cursor.
Similar to a nightmare, Stolen Memories takes you on a journey through locations where logic is suspended as you meet various characters who will require you to fulfil a task before they reward you some item you will need in your quest to rescue Brian and Julie who have fallen under the influence of an evil clown. There are numerous puzzles and mini games that need to be completed plus a scattering of Hidden Object sessions. Unlike most games of the Hidden Object genre, Stolen Memories keeps its Hidden Object action to a minimum.
Despite the small number of these sessions (approximately 10 spread through the 14 chapters), the game's developers have opted to use different types of Hidden Object game play. In some you need to find a list of items with a different colour used to indicate which items will require a specific action before they can be found. On another occasion you will need to find a set number of one object scattered around a scene. A third type involves finding matches for silhouettes in a specific order so that further clues are revealed. The successful completion of any type of Hidden Object session will bring the reward of one or two of the items located.
Stray Souls: Stolen Memories is certainly challenging. It is not a game you will get through in a single session, even one of those that involves burning the midnight oil. The scenes are well drawn with appropriate animations and sound effects plus dialogue delivered by voice actors. I must admit that I found the main character of Rose a little hard to accept as she seemed rather detached from the situation.
Priced at £10.20, Stray Souls: Stolen Memories requires a 1.6GHz processor with 512MB of RAM and 863MB of hard disk space running Windows XP and later.
http://focusmm.co.uk/shop/Stray-Souls-Stolen-Memories-Collector-s-Edition-pr-2017.html